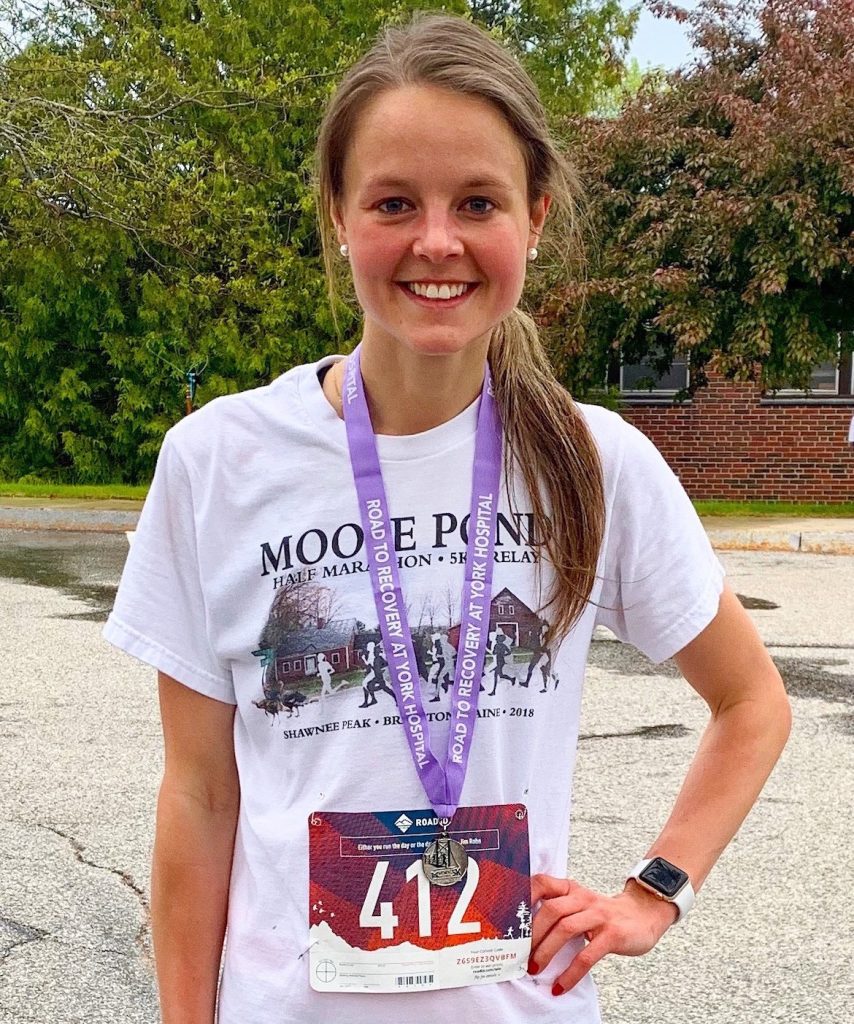 So, can paleo diet improve your health? Let's explore Addie Labonte's experience!
Addie's Background
Addie is a 24-year-old paleo inspiration. Growing up, Addie was big into sports — soccer, basketball, track, and running. All these sports require intense training, conditioning, and strength work. Addie followed the traditional "Standard American Diet" style of eating, despite leading a highly active life. She would eat pizza, pasta, and all other types of refined carbohydrates. 
The Turning Point for Addie's Life
Following her college soccer career, Addie decided to run and train for a half marathon. Although she was in great shape, she started to experience pain in her lower legs, and after about 3 miles, her legs and feet started to numb. 
After seeing a physical therapist, family care physician, and sports specialist, Addie was diagnosed with Compartment Syndrome. The syndrome causes damage to the muscles when large amounts of pressure are placed on them. She was truly devastated, knowing that she couldn't run. She was given two options: give up running for six months to see if the problem would fix itself or go for invasive surgery where the outcome was unknown. 
Can Paleo Diet Improve Your Health? What's Addie's Experience
This was a dark time for Addie. Then, she remembered that her aunt mentioned that when training for a marathon, she removed gluten and suggested she give it a try. After just a few short days of gluten-free, Addie felt amazing!
For her, paleo was the suitable option that removed the pain she experienced when running and gave her more energy, better sleep, and no headaches.
She has run two half and two full marathons and never felt better. 
Sharing Paleo Diet with Others
Today, Addie eats a clean diet of meats, vegetables, fruits, nuts, and plenty of dark chocolate (because we all know it has antioxidant properties). Her breakfasts include both sweet and savory options like strawberry chocolate breakfast bars (great idea for an on-to-go breakfast), gingerbread granola, egg skillet frittata, and a sweet potato breakfast hash to start the day out with a load of nutrients. Check out and try Addie's chocolate zucchini bread recipe. 
She became an advocate for a healthy lifestyle. She shares her mouth-watering and nutritional recipes on her blog. 
Do you often get hungry between meals? Addie has you covered with delicious snacks like buffalo chicken dip, homemade almond butter, pumpkin banana bread, and even homemade Reese's. 
Lunches and dinners span the spectrum with chicken and sun-dried tomatoes with zucchini noodles, egg roll in a bowl, teriyaki turkey meatballs, maple pecan chicken thighs, and slow cooker pulled pork.
Learn more about Addie by following her blog www.organicallyaddison.com and Instagram @organicallyaddison. 
Get free weekly recipes directly in your inbox 💌
Can Paleo Diet Improve Your Health? Hear It From Addie Labonte