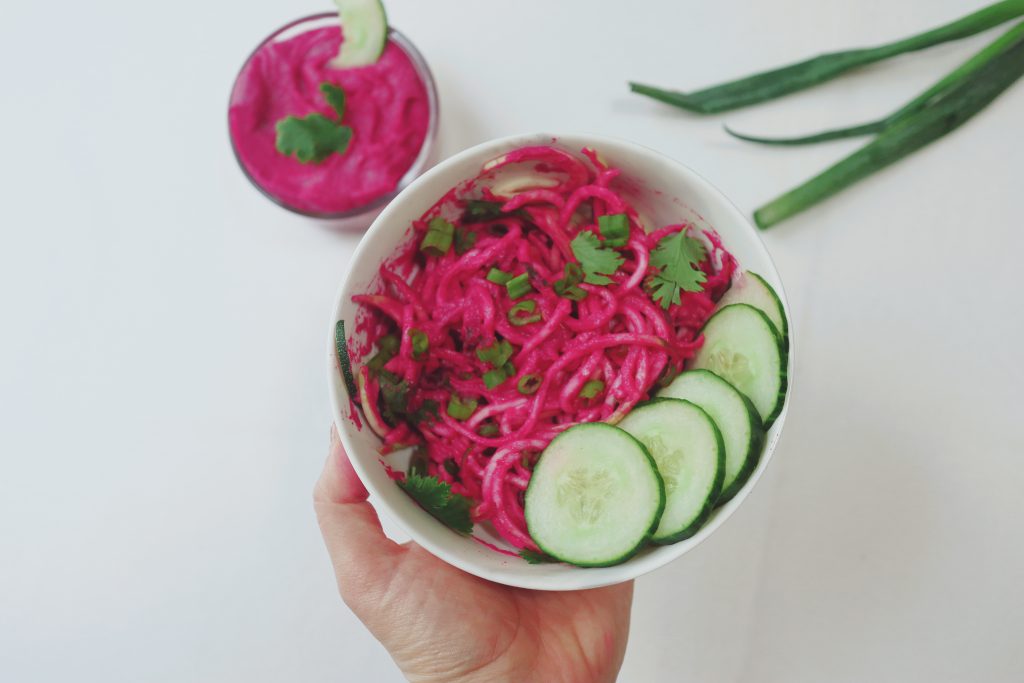 About this Sweet Beet Zoodles recipe
Looking for a pasta-esque dish without racking up your daily carb count? These sweet beet zoodles by Breeanna Verna can compete with even the best pasta recipes. Filled with garlic, lemon, and herbs, it's guaranteed to be a hit whether you're a vegan or meat eater.
1 beet

1 clove garlic, crushed

1 15-oz. / 440 ml can chickpeas

1/2 lemon, juiced

1 tbsp. olive oil

5 cups zucchini noodles

1/2 English cucumber, sliced

Chives and cilantro, to garnish
Roast and peel 1 medium sized beet.

Blend beet in either a food processor or Vitamix.

Add crushed garlic clove, chickpeas, lemon juice, and olive oil into a blender and blend until smooth.

Toss zucchini noodles with dressing and top with sliced cucumber, chives, and cilantro.
Get free weekly recipes directly in your inbox 💌
Sweet Beet Zoodles Recipe