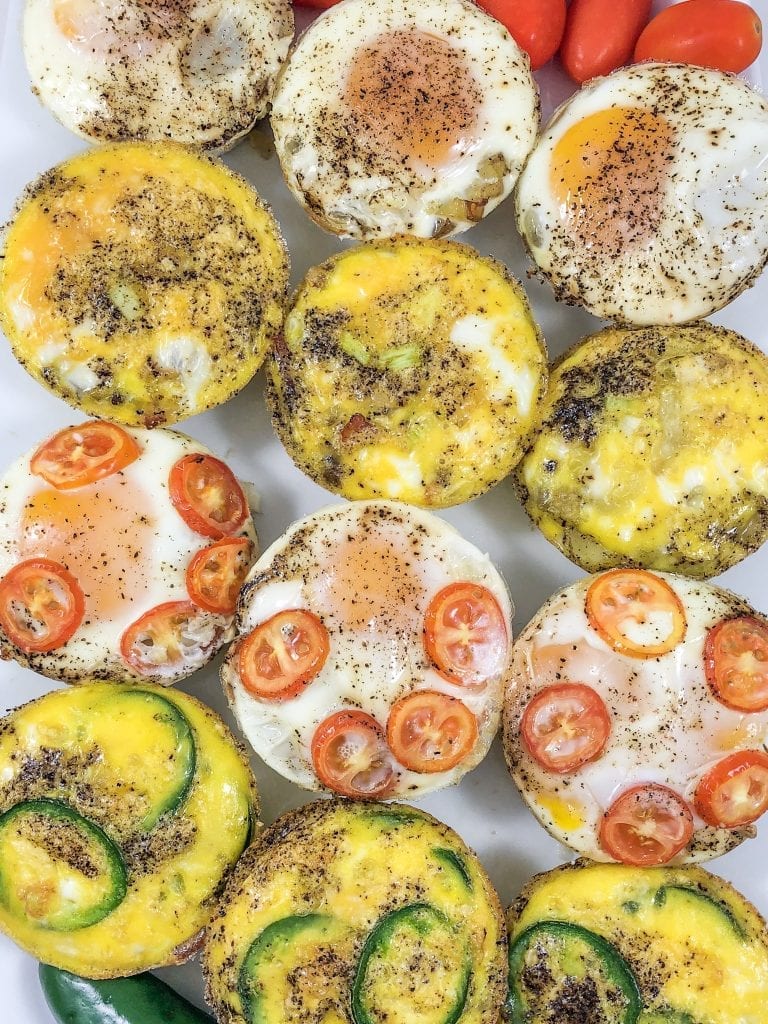 About this Potato and Bacon Crusted Egg Cups recipe
In a hurry and need something quick and easy to eat? How about Potato and Bacon Crusted Egg Cups by Kailen Brant? They're simple to make, full of flavor, and will leave your stomach happy and full for hours!
3 cups potatoes, chopped into small pieces

1/2 lb. bacon, chopped

6 eggs, whole

6 eggs, scrambled

Salt & pepper, to taste

Toppings: jalapeños, tomatoes, chives
Preheat oven to 350 degrees F / 175 C.

In a large skillet, fry up bacon and set aside.

Leaving the bacon drippings in the skillet, add potatoes. Toss completely and cover for 10 minutes, stirring about halfway through.

Once the potatoes are soft and browning, add the bacon back into the skillet.

Stir and turn off the heat.

Scoop about half of a ¼ cup of the crust mixture into a 12-pocket cupcake pan.

Press each pocket of the mixture in tightly with the bottom of the measuring cup or the bottom of a drinking glass.

For six eggs: crack one egg on top of each pocket crust.

For six eggs: mix eggs in a bowl and pour on top of the potato bacon mixture.

Top with chopped peppers, jalapeños, tomatoes, onions, sausage, bacon, and chives.

Bake for 25 minutes.
Get free weekly recipes directly in your inbox 💌
Potato and Bacon Crusted Egg Cups