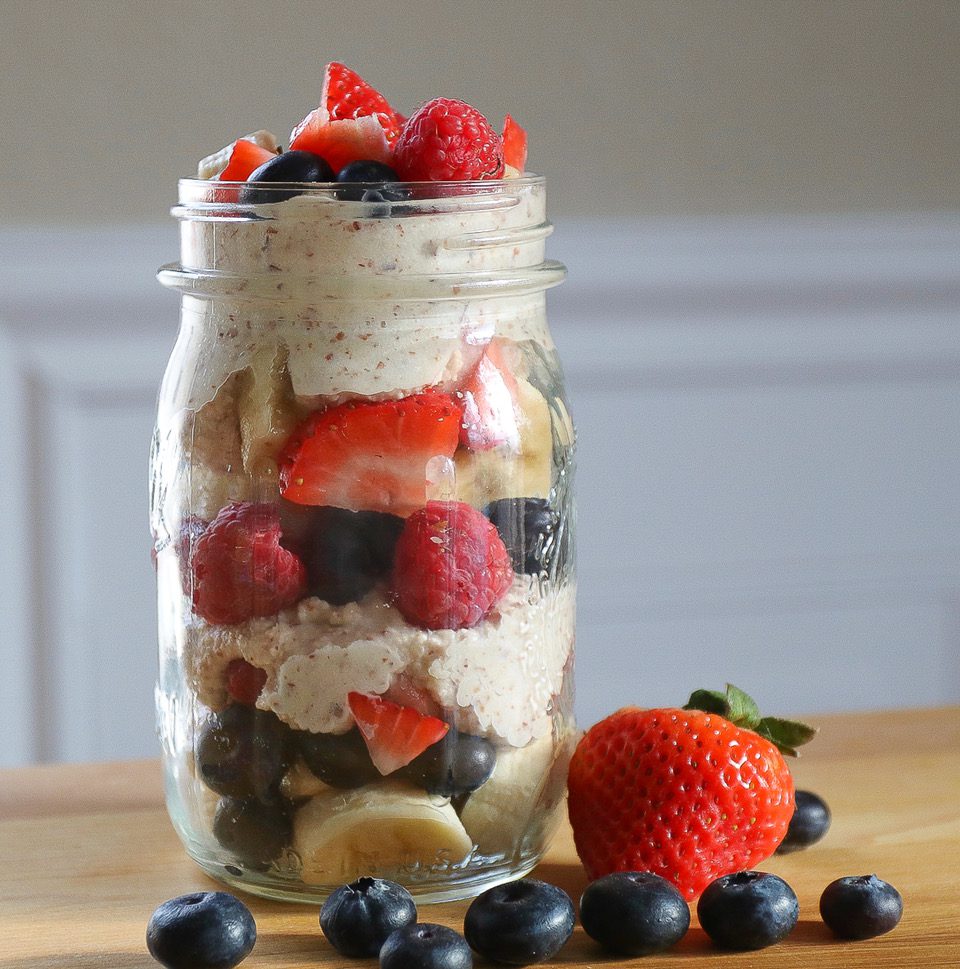 About this Almond Cream Parfait recipe
Dessert for breakfast is possible when it's filled with nutrient-dense foods. This Almond Cream Parfait is loaded with antioxidants, healthy fats, vitamins and minerals, and tons of flavor. While it may be an after-dinner snack, it's definitely healthy enough to eat for breakfast.
1 Cup Blueberries

1 Cup Raspberries

2 Banana, Sliced

1 Cup Blanched Almonds

1/4-1/2 Cup light coconut milk (not full fat)

1 TBS Maple Syrup

1 Tsp Pure Vanilla extract
* Note: You can use any fruit you would like, fresh or frozen.
First, soak the almonds in a bowl for 2 hours at a minimum. Drain the water out then add it to a food processor or blender. Blend almonds on the lowest setting or pulse until it is a medium texture.

Next, add in ¼ Cup of coconut milk and continue to pulse. It should start to form a paste. 

Now, add vanilla and maple syrup. 

If the mixture seems too dry add two tablespoons of coconut milk and continue to pulse or blend on low. Keep doing this until you have a rough creamy texture. 

To build your parfait add a thin layer of almond cream to the bottom of your glass or dish. Then layer fruits and continue alternating until you reach the top.
Tips:
Almond Cream can be refrigerated for up to 72 hours after making it. 

Prepared almond cream is great stored in the freezer for up to a month in an airtight container.

Meal prep healthy almond cream parfaits and freeze. Then take out the night before for a healthy breakfast.
Get free weekly recipes directly in your inbox 💌
Almond Cream Parfait Recipe