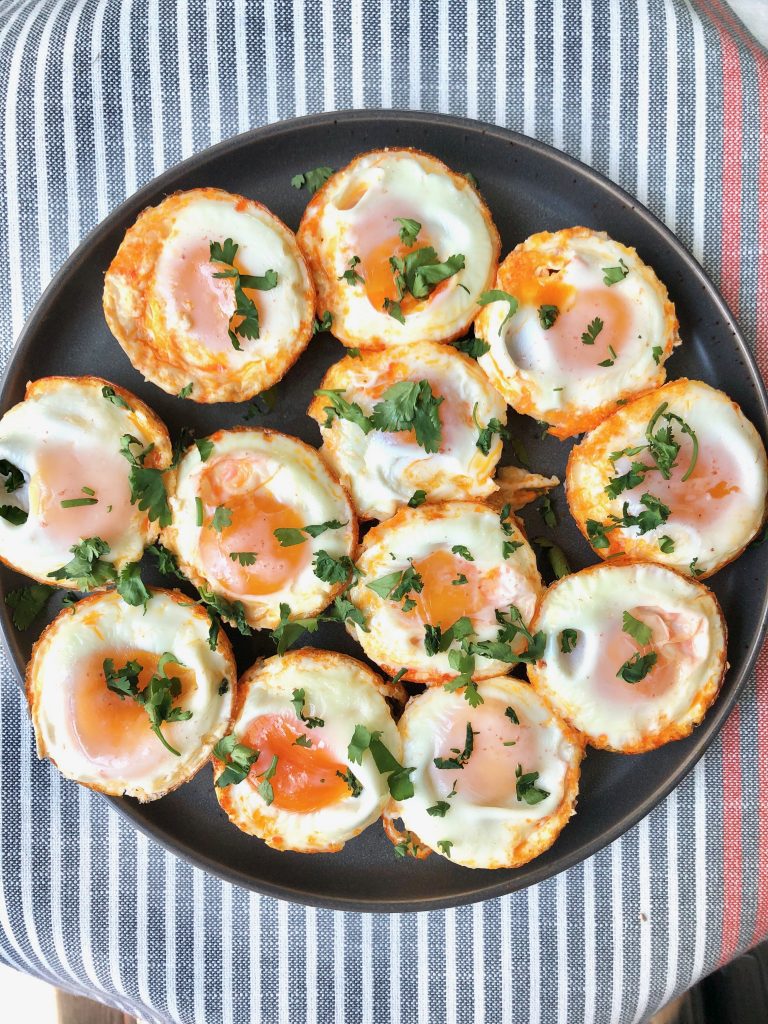 About this Chorizo Egg Cups recipe
Don't have time to cook a full breakfast in the morning? Need something quick but still full of flavor and healthy? These chorizo egg cups by Meredith Romano are sure to hit the spot. Filled with protein, healthy fats, and tons of nutrients, you'll never go back to eating out. 
1 lb./ 450 g chorizo, sugar-free

12 eggs

2 tbsp. cilantro, chopped
Preheat oven to 375 F / 190 C.

Divide chorizo into 12 small balls. Place one ball in each well of a muffin tin. Using your fingers, press the chorizo ball down creating a cup.

Bake in the oven for about 5 minutes. Remove from the oven and drain any liquid or fat from the muffin tin.

Crack one egg into each cup on top of the sausage. 

Return to the oven and bake for an additional 15-20 minutes or until the egg whites are cooked through, and until the desired level of doneness for the egg yolks (I like mine runny!).

Remove from the oven and allow to cool. Use a fork or spoon to remove the egg cups from the muffin tin and transfer them to a paper towel-lined plate. 

Sprinkle with chopped cilantro and enjoy!
Get free weekly recipes directly in your inbox 💌