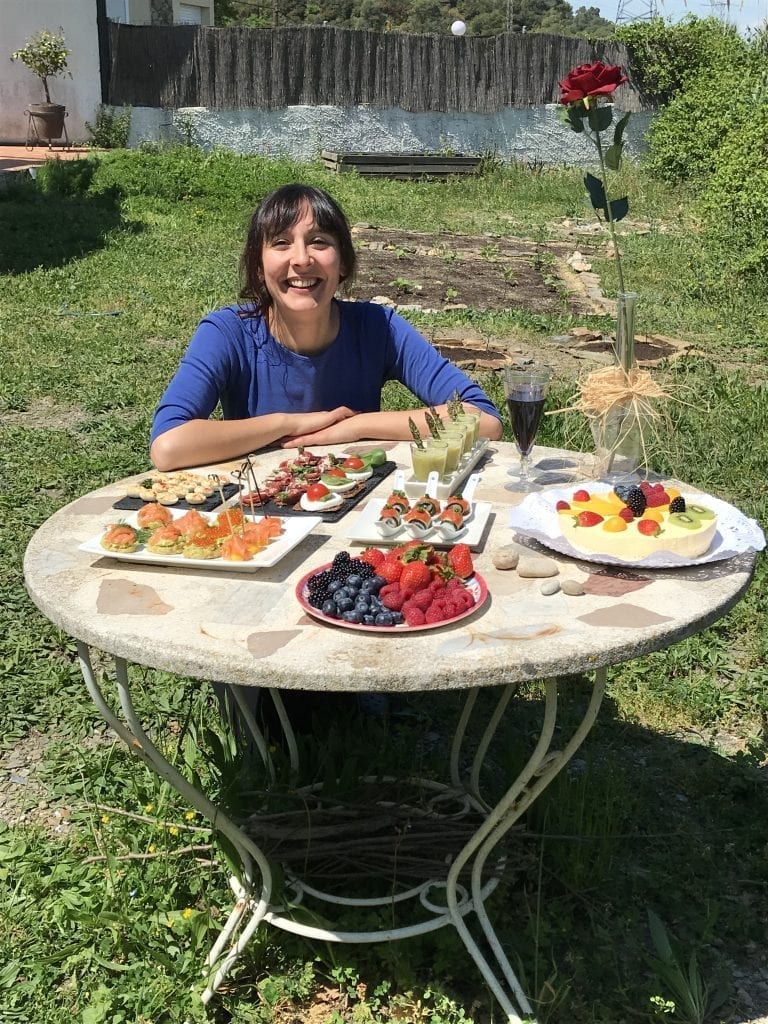 Polycystic ovary syndrome (PCOS) is a complex and often difficult condition to manage. But what if there was a way to treat it by altering your diet? Meet Inés Viñas, who shares her journey of how she cured her PCOS by changing her diet and lifestyle.
How I cured my PCOS? Inés Shares Her Journey 
Inés stumbled upon paleo by pure chance. She was an overweight, depressed, polymedicated, self-proclaimed cancer-surviving couch potato with PCOS who needed a drastic change. 
Little did she know, after reading the book The Art and Science of Low Carbohydrate Living, that the weight loss regimen she embarked on was actually what would change her life. She learned about the condition that had kept her on estrogen pills for 20 years. PCOS is a metabolic disease that can be controlled through dietary changes. 
The paleo, low-carb diet she started mitigated her hunger and the myriad of symptoms she had been living with for ages. As a result, she lost weight and began to feel like herself again. Not only that, but she also realized a year later that her diet had kept endometrial and cervical cancer at bay. 
Educating People To Live their Healthiest Life
After discovering how beneficial keto, paleo, and intermittent fasting could be for her health, Inés soon enrolled to earn a degree in Nutritional Therapy and Psychology to further her knowledge. Since then, Inés has shared her story and knowledge to help inspire and educate people to live their best and healthiest lives.
So what does Inés eat to stay healthy? Coming from Spain, many of her delicious recipes are inspired by traditional Spanish dishes rich in flavor and nutrients. If you are a fan of seafood, you will love her menu.
Breakfasts aren't your traditional bacon and eggs but include almond-macaron cookies, cocoa muffins, and blueberry-coconut pudding cake. 
Lunches are just as exciting with dishes like low-carb ropa-vieja, stuffed squid in ink sauce, spring onions with romesco sauce, or chicken and mushroom stuffed courgettes. And dinners? How about oysters with bacon, salmon, and zucchini rolls, or if you're feeling a little adventurous, sea urchins au gratin?
And although it's the end of the week, her Sunday brunch doesn't disappoint! She has seven canapés on the menu. This includes dishes like smoked salmon and mango on a low-carb bread, fig and cured ham canapé, or blueberry, goat cheese, and pistachio truffles. And how about Keto Raspberry Cheesecake? Check out her recipe here.
To follow Inés's journey, check out her Instagram @epopeya_lowcarb, or her website at www.lowcarb.es
Affiliate Disclaimer: Please note that this page contains affiliate link/s, and if you make a purchase through those links, we may earn a small commission at no additional cost to you.
Get free weekly recipes directly in your inbox 💌
"How I Cured My PCOS" With Inés Viñas