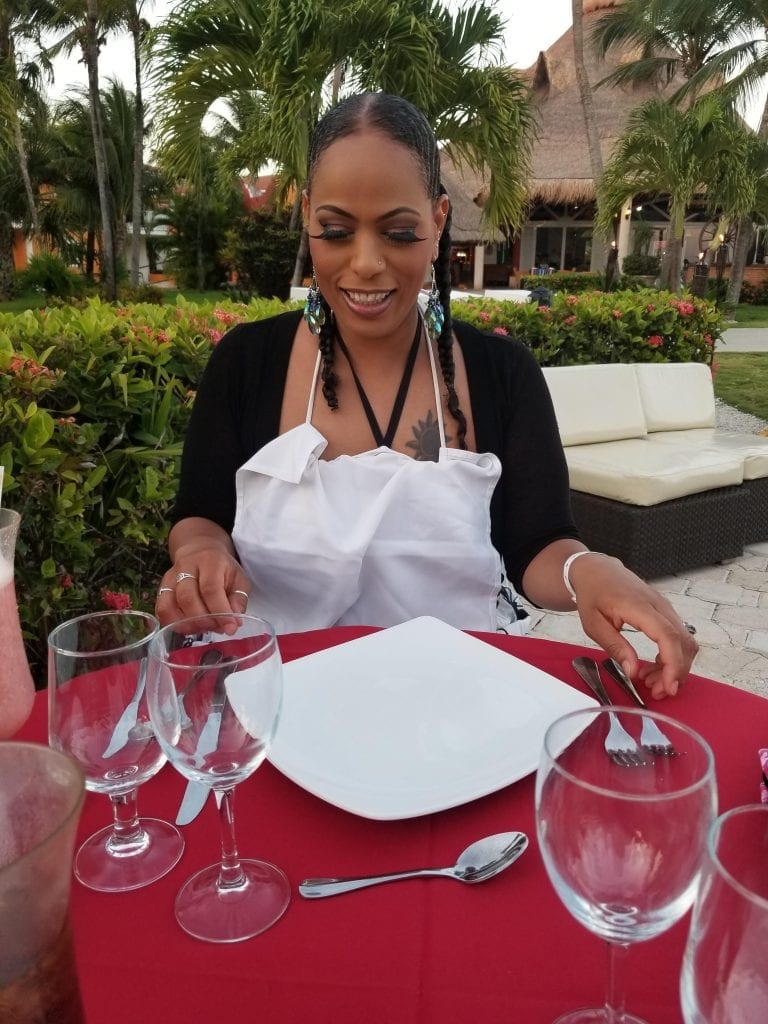 For many people, turning to paleo may be instigated by a major event in their lives, health-wise or otherwise. For Alicia Stelzer, her journey into paleo started in 2015 when she fell ill and was treated with a multitude of antibiotics and steroids that essentially depleted her body. 
After her treatment, her body was left in such poor condition that she developed a very bad case of candida. Left with few alternatives, Alicia was forced to change her diet and lifestyle in an attempt to regain her health.
Alicia's Early Years
Growing up in a low-income household, Alicia wasn't raised on healthy foods. So in order to rid her body of the yeast, she had to let go of what she knew and do a complete diet overhaul. That meant no sugar, no dairy, no processed foods, no soy, no additives, and no sweeteners. 
After a year of following a severely limiting diet of chicken and vegetables, Alicia started looking into alternatives and found paleo. After doing her research, she realized that paleo wasn't so bad. Alicia found an abundance of recipes that got her experimenting in the kitchen. Through this, she gained even more knowledge of how the body works and how beneficial this change was to her health and lifestyle.
Alicia's Journey To Curing Candida
Transitioning to paleo was Alicia's saving grace. Not only did it help her lose weight more than 50lbs. and regain her health, but it taught her more than she could ever ask for. Paleo had become her new lifestyle. As a result, Alicia's whole life changed. 
Not only did she look and feel better, she learned more about herself. She had the opportunity to grow as a person, and she began to love herself more than ever before. 
After nearly four years of being paleo, Alicia became much stronger physically and mentally, and her life improved. Alicia was finally on her way to becoming the best version of herself, and every day became a new opportunity for growth. Of course, she wants others to feel and do the same.
After experiencing another health condition several years later, Alicia used paleo once again to get her body back to health. The paleo lifestyle has also helped her to improve her digestive health in a huge way. Not just with food but vitamins, probiotics, and intermittent fasting as well.
Being a college student, a wife, and working in the service industry keeps Alicia busy, but paleo is her way of keeping her body nourished when her stress levels are high. Her advice to anyone that wants to feel better is to heal your body from the inside out. Heal your gut, listen to your body, take probiotics, and do the research on yourself.
Paleo Foods That Fight Candida
On her Instagram page, Alicia shares healthy and delicious foods that fight candida and nourish the body and soul. Alicia's recipes are created for busy people who don't want to sacrifice flavor or health. While all her recipes are paleo-compliant, you'd never guess you're missing anything.
If you practice intermittent fasting as Alicia does, why not give her morning coconut coffee a try to keep you satiated and energized all morning long? Before you know it, you'll be diving into one of her delicious lunches, like cheesy mashed rutabaga with brussels sprouts, a zucchini tomato frittata, zucchini ravioli with cashew cheese sauce, or chicken salad in a homemade flax wrap.
And we can't forget about dinners. You'll come home to some amazing dishes like spaghetti squash patties, broccoli, avocado salad, or spaghetti squash with a turkey meat sauce. Why not try one of her recipes – cauliflower fried rice & homemade sugar-free teriyaki sauce?
To know more about Alicia's journey and tasty recipes, follow her on Instagram @mostly_paleo_always_real.
Get free weekly recipes directly in your inbox 💌
Foods That Fight Candida With Alicia Stelzer