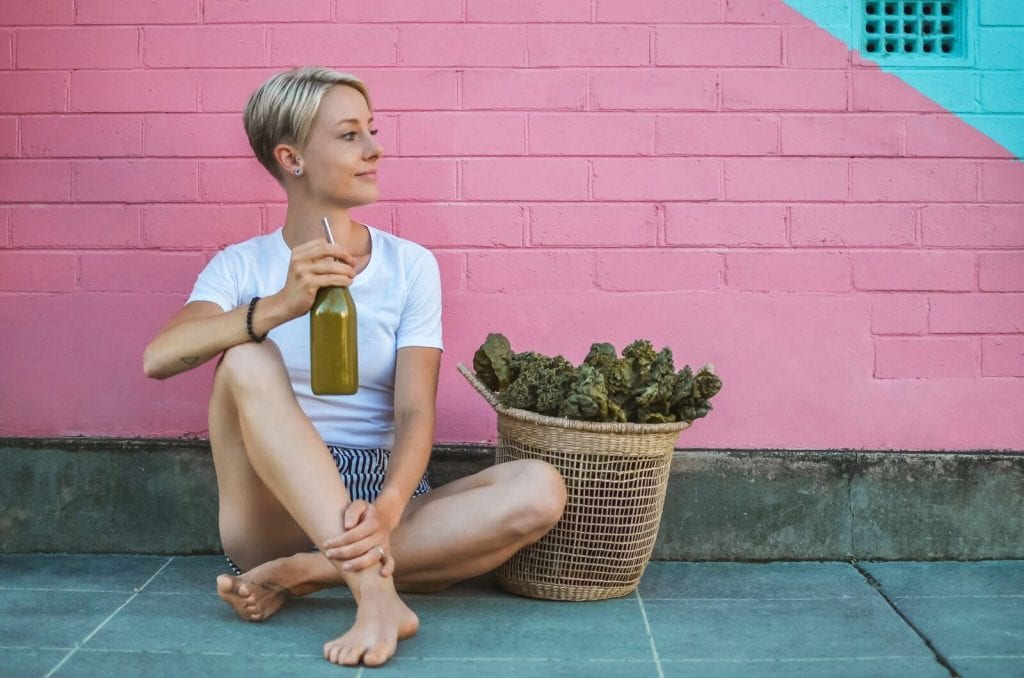 In recent years, the popularity of paleo and low-carb diets has skyrocketed, with many people reporting significant improvements in their health after adopting these lifestyles. Among those who have embraced this way of eating is Dasha Mulligan. In this article, we will explore why Dasha switched to a paleo low carb diet, the benefits she has experienced since adopting this lifestyle, and how others can incorporate these dietary principles into their own lives.
Dasha's Realization That Made Her Turned to Paleo Low Carb Diet
Growing up in a Czech family that's big on trying new cuisines, Dasha isn't new to healthy eating, but listening to her body is a whole different story.
After finishing college, Dasha went to Canada on a work/holiday visa to work in the hospitality industry, as gastronomy is her passion. She obtained a position as a cook at one of the most beautiful ski resorts in the world — Banff National Park. But what she expected about restaurants wasn't the case, and she was in for a total surprise.
Dasha soon realized that things that seemed "fresh" weren't even close to that. Everything was either processed, frozen, or fried. And where you find that food, you also find weight gain and a whole slew of other problems. Returning from Canada, Dasha gained over 10 kg from eating nutrient-poor foods. She was also dealing with severe digestive issues, skin problems, a lack of energy, and mood swings due to her choices.
How did she handle this? Her boyfriend (now her husband) was the first to bring the paleo low carb diet to light for Dasha. But eating meat all day, every day, with just a bit of vegetable, wasn't on her mind because little did she know that's not actually what paleo is about. So she started researching paleo and found there is much more to it than meat and veggies, and she even considered giving it a try.
Gradually, she excluded grains, dairy products, refined sugar, and legumes from her diet. Instead, she supplemented the classic side dishes with vegetables and began discovering new tastes, cooking methods, and ingredients. 
It wasn't long before Dasha realized that when you eliminate processed foods and sugars, you genuinely appreciate how fresh food tastes. As a result of this transition, Dasha started to spend more time in the kitchen and deepened her passion for cooking. She was able to experiment with different ingredients and tastes.
Turning Her Passion Into a Blog 
Her passion for a healthy living eventually turned into a blog. The online recipe book she developed features her most popular tricks and is meant to inspire those who want to try out healthy meals and a healthy lifestyle but aren't sure where to start. Furthermore, she hopes that it will be helpful for those who want to cook delicious, healthy meals without ruining the family's budget.
Dasha's paleo journey started at the end of 2013, and guess what? It continues strong today. 
Dasha Shares Her Best Paleo Recipes
You'll love Dasha's creations if you're a fan of international cuisine. Coming from a European family raised on the love of trying new foods, Dasha learned the tough way that eating healthy is critically important to sustaining health and feeling good. As a trained cook, Dasha finds creative ways to make your home-cooked favorites into delicious, easy, but still healthy meals. How about no-waste savoury cauliflower waffles?
Whether you're a sweet or savory kind of person in the morning, Dasha has you covered with her Indian spiced porridge, sweet potato toasts with homemade cashew cream, or apple crumble! While they may sound sinful, they're packed with nutrients to power you through your morning.
And for lunch? She's got you there too. What about spinach pie or spiced carrot soup? Are you looking for something with a little more protein? Try her pork sandwich on homemade seed bread or bahn mi lettuce cups. Finally, don't forget dinner—a punch full of flavor awaits you when you come home from work. Think pork and veggie meatballs with pumpkin and sauerkraut or beef massaman curry. Sounds to die for, right?
If you're a meat eater or a vegetarian, Dasha's recipes are sure to suit your needs. She takes your favorite comfort foods and turns them paleo. So while you think you may be cheating, you're right where you should be!
To see more of Dasha's story and get her kitchen secrets, check out her blog and Instagram – @base_nutritionandfitness.
Get free weekly recipes directly in your inbox 💌
Why Dasha Mulligan Turned To Paleo Low Carb Diet