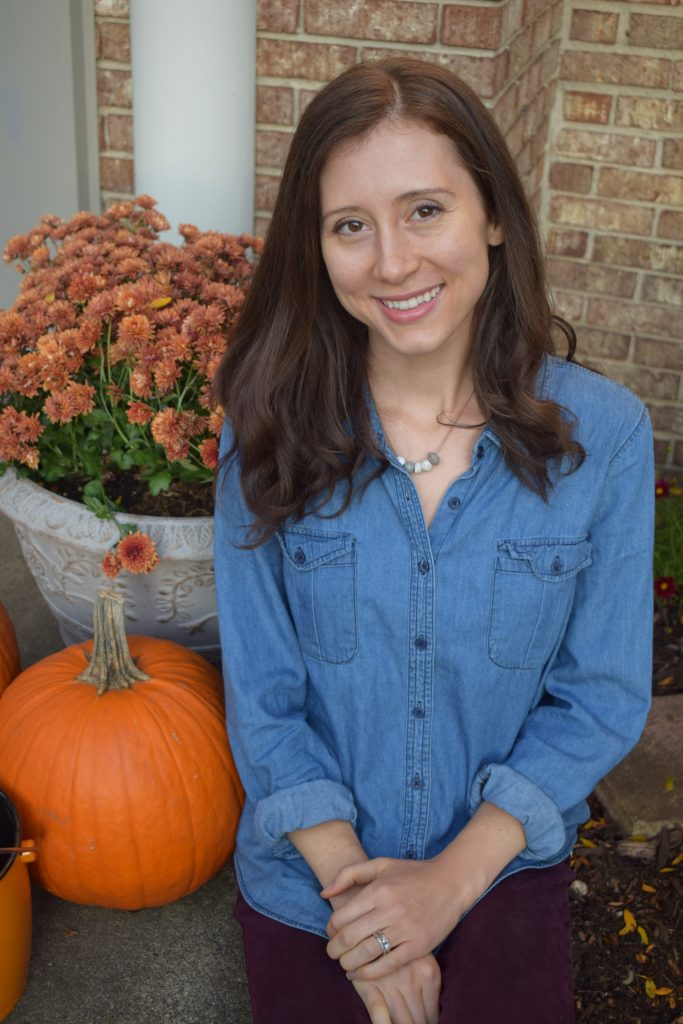 Can Lyme disease be cured? In this post, Kathryn Watkins shared her story of regaining health. Find out how embracing a paleo lifestyle changed her life. Through proper nutrition, lifestyle changes, and medication, she was able to manage her chronic Lyme disease.
Can Lyme Disease Be Cured? Kathryn Embraces The Paleo Lifestyle
Growing up, Kathryn always followed a whole-food diet and lived pretty health-conscious. But for her, the turning moment when she started to embrace the paleo lifestyle was after the birth of her son three years ago.
Toward the end of her pregnancy, liver complications sent her toward better health. This means less processed foods, a more individualized diet, and eating for nourishment.
Kathryn's cooking skills were tested after her son was diagnosed with a dairy and nut allergy at 18 months. It meant learning how to substitute ingredients like butter and cheese in recipes so her son could eat. However, for Kathryn, that was a steep learning curve. 
A year later, Kathryn was diagnosed with chronic Lyme disease, further strengthening her commitment to eating paleo and embracing the mentality that food nourishes the body. She started following the GAPS/paleo diet tailored to her needs and has made great strides in healing her body. She learned how medicinal food can be. 
Finding Joy In Serving Others Through Food
Kathryn loves cooking and finds a deep sense of satisfaction and joy in serving others through food. For her, nothing compares to the feeling of accomplishment when her son tries a new recipe and gives his two thumbs up of approval! 
While she has always been passionate about food, her perspective and mindset have changed significantly. She finds that thinking about how certain foods will strengthen and nourish her body helps to put a positive spin on her relationship with food. So she highly encourages others to do the same. 
She likes to share that eating healthy doesn't have to be bland, overly time-consuming, or complicated. Even some of the best-tasting meals are the simplest to make. Although her son loves her food, she prefers playtime over cooking, so most of Kathryn's meals are simple and incorporate many of the same ingredients throughout the week to cut down on prep time. 
Healthy Yet Simple Recipes From Kathryn
As Kathryn has always been passionate about cooking and food, creating her Instagram account meant she could share her recipes with others. She has a delicious menu lined up of simple, quick recipes that the whole family will love. 
Breakfasts are super easy, generally kid-friendly, and nutrient-dense. She serves banana pancakes, pumpkin pancakes, squash breakfast casserole, and mocha protein smoothies. For lunches and dinners, Kathryn makes tuna cakes with watermelon radish salad, turkey and apple hash, chicken fajita bowls, and crispy bacon salmon. Have a look at Kathryn's pork biscuit baskets recipe!
And with a toddler running around, you can't forget snack time. Her "desserts" are sun butter and jelly thumbprint cookies, pumpkin bites, cherry "milkshakes," and peach or apple crisp.
The best thing is that Kathryn's recipes are delicious, quick, and loaded with nutrients to keep you going throughout the day and heal any health issues you may be dealing with. 
If you're interested in checking out Kathryn's recipes and what new and exciting things she's cooking up, head on to her Instagram account @honeybakedgoods and website https://honeybakedgoods.co/.
Get free weekly recipes directly in your inbox 💌
Can Lyme Disease Be Cured? Hear It From Kathryn Watkins