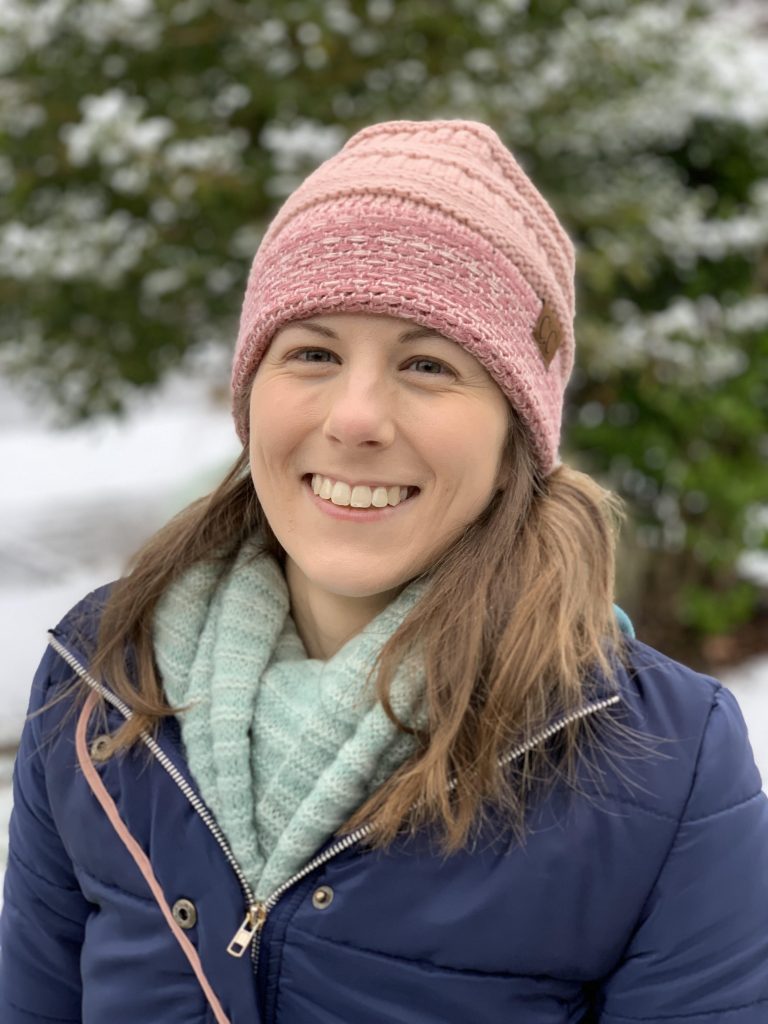 Leanna Thompson struggled with multiple illnesses, but a switch to the paleo anti-inflammatory diet transformed her health. In this article, learn how she utilized the power of whole, unprocessed foods to heal her body and regain vitality.
Leanna's Health Issues That Doctors Couldn't Explain Why
When an illness hits, it can signify that something needs to change. In 2014 when Leanna became sick, it changed her life forever. Suffering from widespread chronic inflammation and pain, significant weight loss, memory issues, adrenal fatigue, chronic headaches, gastritis, and severe malnutrition, it was a serious sign that something wasn't right. But while doctors could tell her the problems she was facing, they couldn't explain why. 
At the end of 2014, Leanna discovered that she was lactose intolerant after eliminating dairy for a few days and realizing she felt much better. This was her AHA! moment. She took her first steps in learning that her food choices were causing her to be sick. A couple of years later, Leanna knew she was also celiac. But even after eliminating both gluten and dairy, her symptoms persisted. 
How Paleo Anti Inflammatory Diet Healed Leanna 
After starting a low FODMAP diet, Leanna's symptoms improved slowly. However, realizing that a strict low FODMAP diet wasn't ideal for her, she quickly realized her food intolerances upon re-introducing specific foods. These included grains, nuts, legumes, garlic, and fruits and vegetables. 
In searching for foods she could eat, she turned to food blogs that shared recipes and brands and started experimenting in the kitchen using ingredients that agreed with her body. After many kitchen fails later, she finally started making things that were edible. 
After seeing her dedication, Leanna's husband convinced her to start a food Instagram page to share her recipes and help others struggling with the same issues as she was—this is where Better Than Edible was born. For Leanna, her channel represents the idea that even people with very restrictive dietary needs can still eat delicious food. It's about finding what works for your body and what doesn't. 
Leanna is currently in a much better place, both physically and mentally. After changing her diet and lifestyle, she can feel every day that her body is well on the path to healing. She hopes that sharing her experiences and recipes can help others to find their new normal.
Leanna's Doozy Paleo Menu And Treats Made For You
Leanna has lined up a doozy paleo menu for you. With a combination of healthy paleo and keto treats, you'll constantly be looking forward to your next meal.
Breakfasts are usually on the sweet side with things like cream of buckwheat and bananas, waffles, pumpkin bread, and even donut holes! For lunches and dinners, Leanna plays on traditional favorites and makes them compliant for people with food sensitivities. 
We're talking about dishes like mac and cheese, sausage patties with eggs, chicken and baby bok choy, keto "potato" salad, tri-tip with kale chips, and chicken and broccoli stir fry. 
And she hasn't forgotten about the treats. Experimenting in the kitchen has produced some delicious recipes like keto blackberry cobbler, oreo cookies, keto donuts, and sugar cookies.
To read more and follow Leanna along her journey, check her Instagram at @betterthanedible!
Get free weekly recipes directly in your inbox 💌
Leanna Thompson's Paleo Antiinflammatory Diet Journey