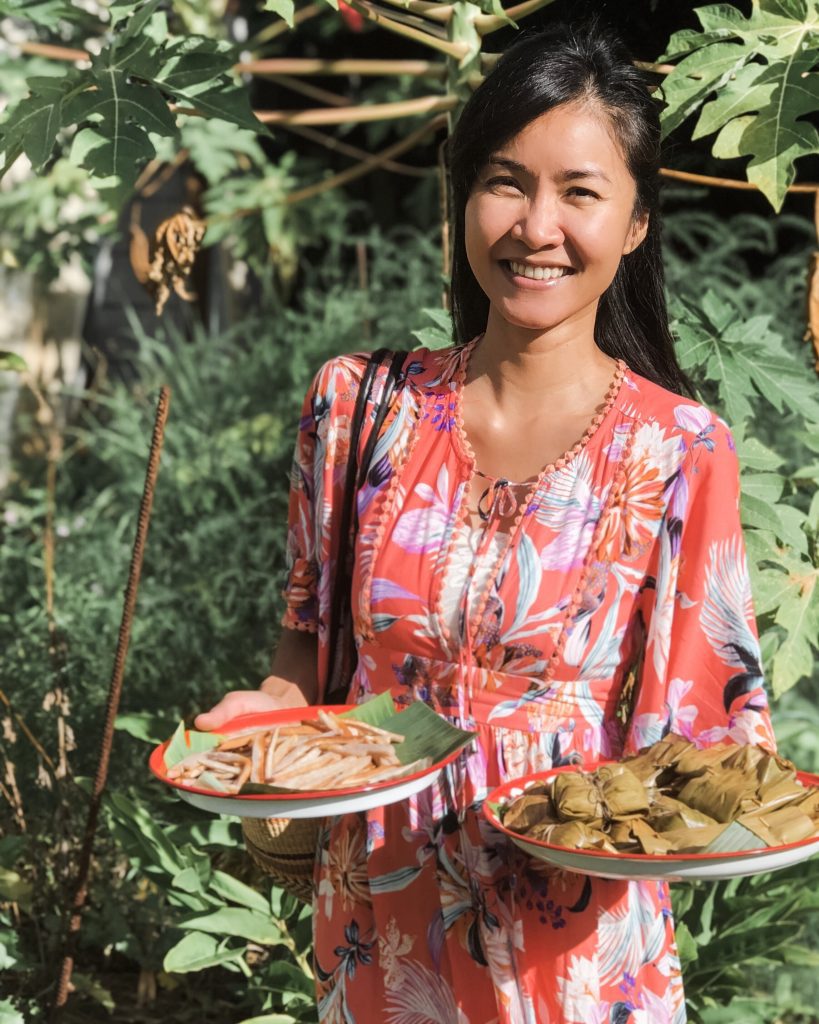 Living with Irritable Bowel Syndrome (IBS) is challenging, with symptoms ranging from abdominal pain to bloating and diarrhea. But for Janine Klinegal, the low carb paleo diet provided a solution. In this article, we follow Janine's journey and learn how the low carb paleo diet helped her manage her IBS symptoms and improve her quality of life. 
How Janine's Poor Dietary Choices Affected Her Health
Like many people, Janine Klinegal was raised on scratch-made, delicious, and hearty family meals. Growing up in a Thai family, processed food wasn't a big part of her upbringing, and neither was dairy, so except for rice, most of her meals were similar to paleo.
Things changed when she moved from Thailand to Australia in her 20s — she adopted new eating habits. Things like coffee with cow's milk, pasta, pizza, cakes, and pastries became staples in her diet.
As a result of poor dietary choices, Janine developed skin disorders and suffered from IBS; her scalp and skin became itchy, she developed aggressive facial acne, and her entire body was bloated with alternating constipation and diarrhea. She was stressed and unhappy, and her self-image took a nosedive. 
How Low Carb Paleo Diet Improved Janine's IBS Condition
It wasn't until she started working at a Holistic Medical Clinic that things began to turn around; a naturopathic consultation resulted in the introduction of the paleo diet. 
Janine started by making small changes—she swapped her supermarket for her local farmers market, cleaned out her cupboards, and eliminated dairy and wheat products.
Within one week of making changes, Janine noticed a huge difference— her skin was not as inflamed as previously, and her acne started disappearing. By the end of the second week, the acne had fully subsided. She had finally started to feel like there was hope for her health. 
It's been over five years since Janine started her paleo journey, and she no longer has IBS symptoms. Her skin looks and feels healthy, and she's finally confident in her skin again. 
For her, it was important to develop a passion for cooking. Most of her food has influenced by Thai cuisine, and she uses a lot of fresh herbs for health benefits and to enhance the flavors. Food is medicine, and making healthy, delicious paleo food is a "joy" in her health journey.
Janine's Advice For People Starting On Paleo
Start with small steps – Incremental changes aren't as bad as you think. This will help you prepare your mind and body, so you don't get overwhelmed with your new journey.

Meal plan – Creating a meal plan is essential to maintaining a healthy and balanced diet. It allows you to plan and ensure that you have a variety of nutritious foods on hand, which can help you avoid impulse eating or relying on fast food or processed meals. It also saves time and money by making fewer trips to the grocery store and reducing food waste. 

Batch cook — Double the recipes, so you don't have to cook every meal.

Observe your body and how you feel after every meal — It helps you to adjust your meal plan.

Eat enough protein and healthy fats to reduce sugar cravings.

Use herbs and spices liberally.

Get creative with cooking — It makes food visually attractive too.

Get sun regularly — It helps to energize and ground you, which supports your inner strength to welcome this new journey.
Check out Janine's Healthy Recipes 
For Janine, paleo improved not only her self-confidence but also her health.
Janine is a big advocate of oil pulling, so each morning, she starts her day off with a cup of lemon water and oil pulling with coconut oil. Before breakfast, she also drinks 1/2 cup of celery juice. Most days, Janine eats omelets for breakfast, which are a staple on her menu.
If it isn't an herb omelet with avocado for breakfast, it's coconut pancakes with lime cream — both delicious and filled with nutrients. 
Lunches and dinners are also excellent with recipes like a slow-cooked beef casserole, pan-fried sardines with garlic and black pepper sauce, green curry chicken with broccoli, rice, and stir-fried leafy greens, or slow-cooked BBQ lamb rice with a garden salad.
To learn more about Janine and her healthy recipes, check out her Instagram @joynessfood.
Affiliate Disclaimer: Please note that this page contains affiliate link/s, and if you make a purchase through those links, we may earn a small commission at no additional cost to you.
Get free weekly recipes directly in your inbox 💌
How Low Carb Paleo Diet Helped Janine Klinegal With IBS