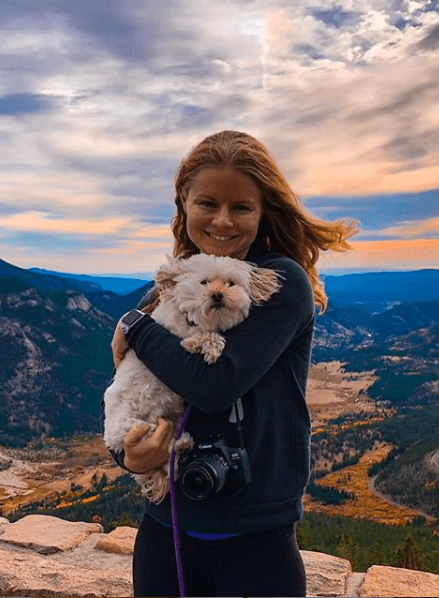 Join Kathryn Kelley as she shares her paleo journey and uncovers the benefits of clean eating. Through adopting a paleo diet, Kathryn has experienced the positive impact that consuming wholesome, nutritious food can have on her physical and mental health.
Benefits Of Clean Eating – Kathryn's Paleo Journey
After completing a 66-day Whole 30 in 2015, Kathryn Kelley was sold on paleo. However, it wasn't until 2017 that she decided to share her recipes through A Yolk of Genius with as many people as possible. 
So how did paleo change Kathryn's life? She has struggled with lifelong asthma, cystic acne, and stomach issues for as long as she can remember. But by cutting out junk from the diet, Kathryn slowly thought there was something to it. And that's what paleo is all about!
After realizing that law wasn't her passion, Kathryn took a leap of faith and quit her job as a lawyer to pursue her passion for cooking and healthy living. She started doing freelance law work while putting her heart into revamping her blog. She knew in her heart that it was the right decision and hoped to share her journey and passion for paleo with others. 
Kathryn Shares Her Lifelong Passion For Cooking And Healthy Living
After finding her lifelong passion for cooking and healthy living, Kathryn wants to share her recipes with everyone. 
Her paleo recipes are delicious, and we think you will love them.
If you're a snacker, Kathryn has tons of delicious and healthy choices, like gingerbread protein balls. She also serves chocolate coconut banana cookies, everything bagel roasted cashews, and pumpkin seed butter energy balls. They're all packed full of nutrients to keep your tummy happy and your energy levels boosted all day!
But that's not it—her breakfast, lunch, and dinner recipes are just as amazing. Why not try her caramelized onion, beef, and zucchini frittata or baked eggs with sausage and root veggies for breakfast? You can follow that up with some delicious meals like paleo carrot noodles with creamy pumpkin sauce, chicken, bacon and sage, bratwurst, apple, brussel sprouts, and caramelized onion skillet. 
If you're interested in trying one of her recipes, check out this recipe – smoky salmon and bacon sliders with sweet potato buns.
Check out her Instagram @ayolkofgenius to see where she's heading next!
Get free weekly recipes directly in your inbox 💌
Benefits Of Clean Eating With Kathryn Kelley