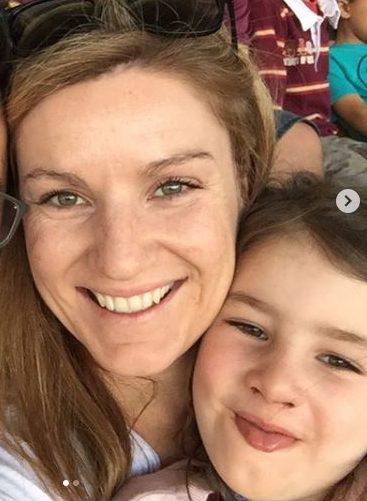 In this article, Nicole Dorrington shares her experience overcoming restrictive eating and discovering the benefits of the paleo ancestral diet. This approach to eating has changed her life and given her a healthier relationship with food. 
From Restrictive Eating To Trying Paleo Ancestral Diet
A wife and mother of two, Nicole started her journey with paleo at the end of 2017. With two kids, Nicole felt she needed something that would keep her fit, healthy, and able to keep up with her kids. But, after trying several diet and exercise programs, she grew tired of yo-yo dieting and restrictive eating, as well as the guilt she would go to bed with after a day of indulgence. 
With that in mind, Nicole decided to make a lifestyle change; at that time, she also started an Instagram account called Healthy Balanced Life. For her, it's not a diet or a fad—it's a healthy way of living that makes her feel her best.
Nicole spends 80% of her time focusing on eating healthy and wholesome foods. In the remaining 20%, she indulges in non-paleo foods without impacting her well-being physically or emotionally. A lot of Nicole's inspiration was derived from Terresa Cutter, the "Healthy Chef" and Lyndi Cohen, the "Nude Nutritionist." While she doesn't adhere to strict paleo, keto, or low-carb all the time, Nicole does her best to find ways of eating tasty, healthy food while keeping it interesting.
Take A Look At What Nicole Is Prepping In The Kitchen 
Nicole's transition to the paleo lifestyle is her best decision ever. Currently, she wants to continue living the healthiest version of herself and, hopefully, motivate others to do the same. 
Do you want to look at what Nicole is prepping in the kitchen? It is sure to spark your interest!
Breakfasts satisfy sweet and savory lovers with dishes like feta and spinach omelets, eggs with tomato relish on rye, raspberry banana protein smoothies, and paleo nut crunch. 
Lunches and dinners don't disappoint with dishes like basil pesto spinach frittata, roasted pumpkin, and a chicken salad bowl. She also serves salmon fish cakes, chicken tikka with zucchini noodles, and Greek spiced lamb wraps. Be sure to check out Nicole's tomato & thyme relish recipe!
To learn more about Nicole and see what she's getting up to, follow her on Instagram at @healthy.balanced.living!
Get free weekly recipes directly in your inbox 💌
From Restrictive Eating To Ancestral Diet With Nicole Dorrington