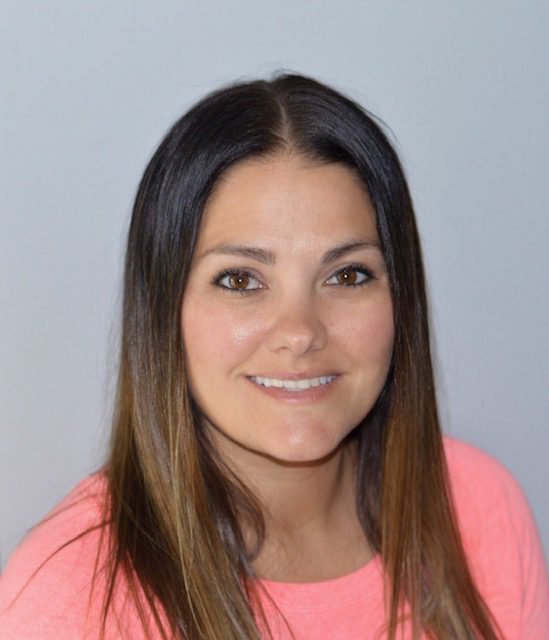 Nikki Francois struggled with eating disorders for many years until she discovered the paleo diet. Now, Nikki shares her story in the hopes of helping others who may be struggling with similar issues. Follow her inspiring journey of eating disorder recovery.
Nikki Finds Her Path To Eating Disorder Recovery
Nikki's paleo journey hasn't been smooth sailing. Her relationship with food has been up and down since childhood. She ate anything and everything she wanted before developing an eating disorder in late grade school. Even though she recovered after two short years, she still struggled throughout her twenties. She finds some days were more difficult than others, where bingeing took over, and the next day was a crash diet. 
More often than not, with an eating disorder mentality, food becomes either "good" or "bad," and it becomes difficult to break that pattern.
After the birth of her first daughter, choosing healthier food options was her path. Despite being an average weight, Nikki was diagnosed with high cholesterol and heart disease, which runs rampant in her family. Nikki's turning point came through a quote she read: "The only way you are going to change is by doing something different that causes real change." 
After this, something clicked. It was a moment of realization that something needed to change. So Nikki started to research lifestyle habits and clean eating and dove more into the realm of paleo. 
Once she decided to try paleo for six months, Nikki could feel a mental and physical difference. Her energy levels were better. She could think more clearly and had no more brain fog. In addition, her cholesterol levels had dropped, her bloating was gone, her digestive system was back to normal, and her skin was clearer. 
But the best outcome she received? Food freedom. Nikki no longer counts calories, carbs, sugars, or points, and she replied that food is neither good nor mad, and sometimes it's okay to indulge. Currently, she's been following paleo for over three years and has completed multiple rounds of the Whole30.
Nikki's Tips For People Starting Paleo Diet
Her advice for people looking to start paleo is to figure out what works for you by listening to your body. Don't beat yourself up if you have a bad day or overindulge at a party or on vacation because we all do. The best way to set yourself up for success is to plan ahead and meal prep!
Here are some of Nikki's tips: 
Plan ahead your meals a week at a time.

Cook in batches or double recipes, so you have lunch for the next day if you don't meal prep.

MEAL PREP, MEAL PREP, MEAL PREP!

Choose quick meals during the week and new weekend recipes to have more time.

Have snacks ready to go and a variety of them.

When in doubt, keep things simple!

Don't be afraid to try new food.

If you don't like a particular food, don't eat it. You will not set yourself up for success by making things you don't like.

Herbs and spices are your friends.

Join a paleo support group. It's an excellent way to meet new people who are starting the same journey as you.

Before you start paleo, clean out all non-paleo foods in your cupboards and refrigerator.
Nikki's Paleo Recipes That Energize The Mind And Body
Finding a balance with food can be challenging, especially when you're given so much conflicting information. However, after discovering the paleo lifestyle and tuning it into her body, Nikki learned that food isn't bad. Food is meant to energize the body. Following paleo, Nikki has resolved, for the most part, her issues surrounding food. She also felt a huge difference mentally and physically.
After experiencing all these positive outcomes by following paleo, Nikki wants to share her recipes with you so you can have the same success. 
Her recipes are simple yet delicious, with breakfasts including ham and spinach mini quiches, blueberry muffins, and berry banana smoothies. Lunches and dinners are also quick and tasty, ranging from bacon, spinach, twice-baked potatoes, and egg salad tortilla wraps to Asian meatballs with roasted broccoli.
You can also try one of Nikki's best recipes. Check out her spicy orange chicken and cauli rice recipe.
Follow Nikki on Pinterest @nikkishealthyliving!
Get free weekly recipes directly in your inbox 💌
Eating Disorder Recovery With Nikki Francois