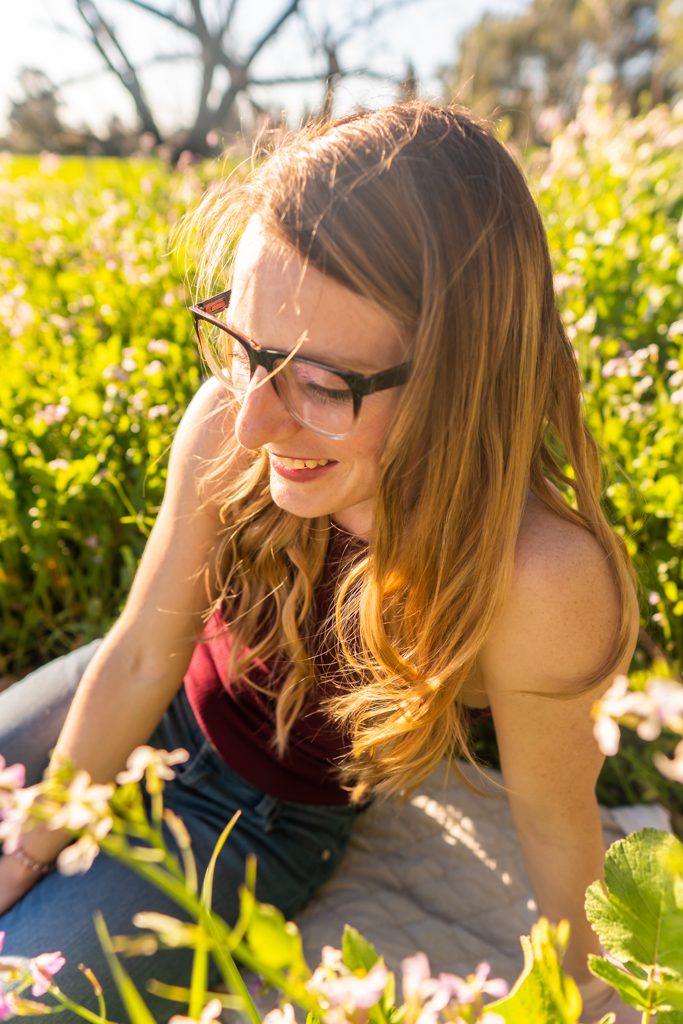 Stephanie Jean overcame anxiety and skin irritation by making dietary and lifestyle changes, and she is now sharing her experience and knowledge to help you do the same. Read this article and learn how to reduce skin inflammation and redness and overcome anxiety by adopting the paleo lifestyle.
Stephanie's Health Issues That Stop Her From Living Her Fullest
For most people, their love of food runs deeper than simply fulfilling caloric needs or satisfying taste buds—Stephanie included. She developed a love for food and cooking at a very young age, having vivid memories of cooking up a storm in the kitchen while watching cooking shows and dreaming of working in the culinary field.
As a competitive gymnast and cheerleader in her younger years, Stephanie has always been an active and healthy individual. However, while growing up on a diet filled with home-cooked meals and fresh fruits and vegetables, it wasn't until adulthood that Stephanie's outlook on food shifted. 
At 23, Stephanie was diagnosed with Obsessive Compulsive Disorder (OCD) and Generalized Anxiety Disorder (GAD), and diet and exercise were her way of managing her OCD and anxiety. Developing a fitness routine that worked for her was easy, but the food was a different story.
Across her 20s, Stephanie tried everything from vegetarian and veganism, to low-carb and keto with little success. She was first introduced to low-carb as a method to manage her second pregnancy and weight gain. Despite using keto on and off, it never stuck as she found it unsustainable, leading to periods of binging and an unhealthy mindset.
How Paleo Lifestyle Helped Stephanie To Reduce Skin Inflammation And Overcome Anxiety 
At the end of 2018, Stephanie found her way to paleo after her second cross-country move in two years. Between the stress of navigating life in a new town, wanting to get back in shape after her third child, and struggling with how to reduce skin inflammation and redness for almost a year, Stephanie struggled to keep up with her life and OCD. 
Trying to get back to a healthy place but still nursing, she wanted to find a way to do so without medication, which led her to look at how she was fuelling her body. So she dove into paleo to combat anxiety and the inflammation that was potentially causing her skin issues. 
Stephanie decided to commit to a Whole30 in January 2019. While she hoped that it could be a transition into a more paleo style of eating, her biggest motivator was the desire to see positive changes in her skin and OCD.
Following the Whole30, Stephanie not only had clearer skin, but she finally felt as though she could manage her OCD — so paleo stuck. She adopted what she calls the "paleo-ish" lifestyle, where 90% of the time, she follows paleo, but Stephanie has the flexibility to eat non-paleo when she feels it's worth it. Since paleo doesn't focus on counting macros, Stephanie finds it much more manageable than low-carb or keto.  
Paleo Is A Sustainable Style Of Eating
For Stephanie, paleo is a sustainable style of eating that helps her to understand how to eat intuitively while allowing her to keep a healthy mind. She started her Instagram account as a method of accountability during her first Whole30 and has continued to use it as a platform to inspire others and share her recipes. 
But just because she's a busy mom doesn't mean she eats plain food, either— instead, it's quite the opposite, and we know you'll love her paleo recipes.
As Stephanie usually fasts during the morning with black coffee, lunches and dinners are something to look forward to. As a parent, meals usually consist of leftovers, meal-prepped soups, salads, or larger dishes that she can use throughout the week. 
Lunches are lighter with things like tuna salad or grilled chicken salads. Dinners tend to be the most time-consuming, but she still makes sure they're super simple with dishes like chicken piccata, flippin' the bird chicken wings, not your mama's meatballs, and pasta fagipoli soup. 
Stephanie's goal is to create and modify recipes like this southern fried pork chops recipe so that they aren't just "good for being paleo," but so good that they don't seem too modified. 
If you're a snacker, Stephanie loves to munch on things like jerky or beef sticks, hard-boiled eggs, and fresh fruits or veggies. 
To follow Stephanie along on her journey, be sure to follow her on Instagram @simplystephaniejean.
Get free weekly recipes directly in your inbox 💌
How To Reduce Skin Inflammation And Redness With Stephanie Jean