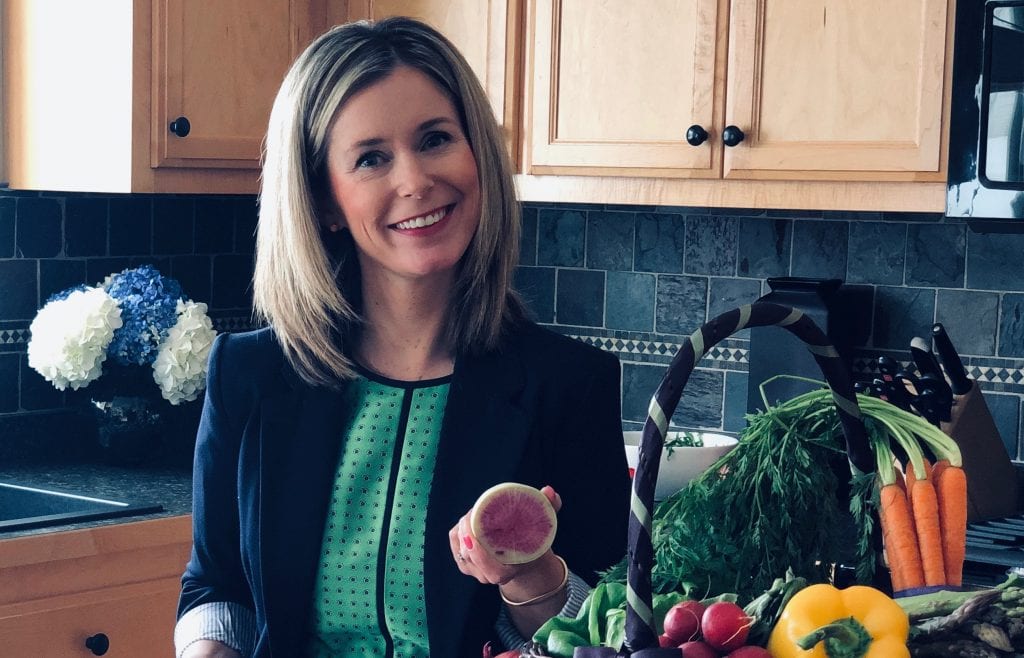 In this post, Susan Herrlein will share her experience incorporating paleo healing food into her family's diet. Discover how specific foods can nourish our bodies and help us heal and thrive. She hopes to empower more people by eating healthy and living their best.
Why Susan Turned To Paleo Healing Food 
As a full-time working wife and mom of a baby girl, Susan's days are busy. But, when she gets time to herself, you'll find Susan in the kitchen, creating healthy and delicious paleo-inspired meals for her friends and family.
Susan has always had a passion for healthy eating and a healthy lifestyle. But it wasn't until her daughter, Clare, was diagnosed with cerebral palsy in 2016, that things took a little turn. Since then, her daughter's health has become her number one priority. She did everything to strengthen her daughter's body and provide her with the best life possible. 
Susan has always turned to food as a method of healing, helping her and her family feel their best. But after the diagnosis, she wanted to share her passion and recipes more than ever.
She strives to help people understand that we struggle with managing life and living healthily, but it can be done. Susan shares her love of healthy eating through her Instagram and website and how food can bring people together and provide them with the best life.
Susan's Beyond Delicious And Healthy Recipes 
Susan's philosophy, "Food as Medicine," worked wonders. Not only does it helps heal, but it also makes you look and feel your absolute best.
Susan has given us her paleo menu, and it does not disappoint. Her recipes are made from whole, natural foods that are simple and beyond delicious.
Breakfasts cater to everyone, including coconut pancakes with blueberries, breakfast donuts (we know they sound sinful), coffee bombs, and egg muffins. If these didn't sound amazing, what Susan has lined up for lunches and dinners is even better. 
How about grilled Asian chicken salad, bearnaise burgers, sweet and sour chicken, and grilled shrimp with an arugula brown butter balsamic salad? She also serves carnitas bowls with chimichurri and chicken lettuce wraps with almond butter sauce. But wait, there's more.
If you're a snacker, Susan has some yummy things whipped up like homemade guacamole, turmeric roasted cashews, and even chocolate almond butter crackers!
Also, try Susan's awesome strawberry avocado nice cream!
Check out her Instagram (@readyprepheal) and website to find all her amazing recipes.
Get free weekly recipes directly in your inbox 💌
The Power Healing Food With Susan Herrlein