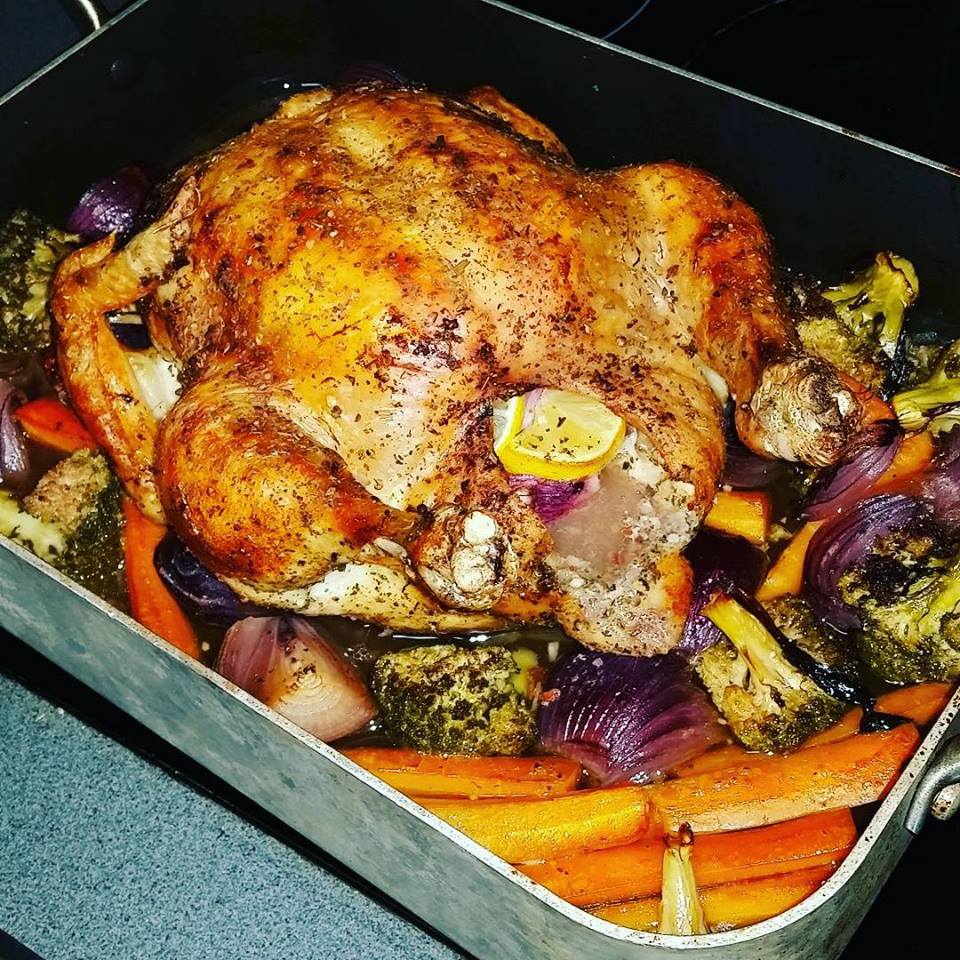 About this Simple Whole Roasted Chicken with Vegetables recipe
Whole roasted chicken is a classic and a staple in most households. While it may appear healthy, sauces and add-ins can sometimes add a hefty calorie load, not to mention a bunch of unhealthy ingredients. But why should something so easy and delicious be filled with unnecessary things?
This recipe by Kirstie Cotter for simple roast chicken is infused with lemon and garlic to give you all the flavor without all the extras. And the best thing? You'll have plenty of leftovers to use for the next day — or maybe not.
1 free-range organic chicken

Salt and pepper, to taste

1 lemon, sliced into 8 pieces

4 garlic cloves 

Vegetable of choice (broccoli, onions, carrots, etc.)
Preheat oven to 360 degrees F / 180 C.

Slice up vegetables for roasting and toss with oil and season.

Place chicken in an oven-safe roasting dish and dry the skin with a paper towel. Season skin well with salt only and rub all over the chicken. Add vegetables to the pan around the chicken. Generally, green vegetables will not need as long to cook so if you have chosen these, add them to the tray halfway through cooking. 

Roast for about 45 minutes per approx. kilogram (2 lb) of chicken.

Once cooked, remove from the oven and rest while you make a paleo gravy with the pan juices if desired.
Get free weekly recipes directly in your inbox 💌
Simple Whole Roasted Chicken with Vegetables Recipe