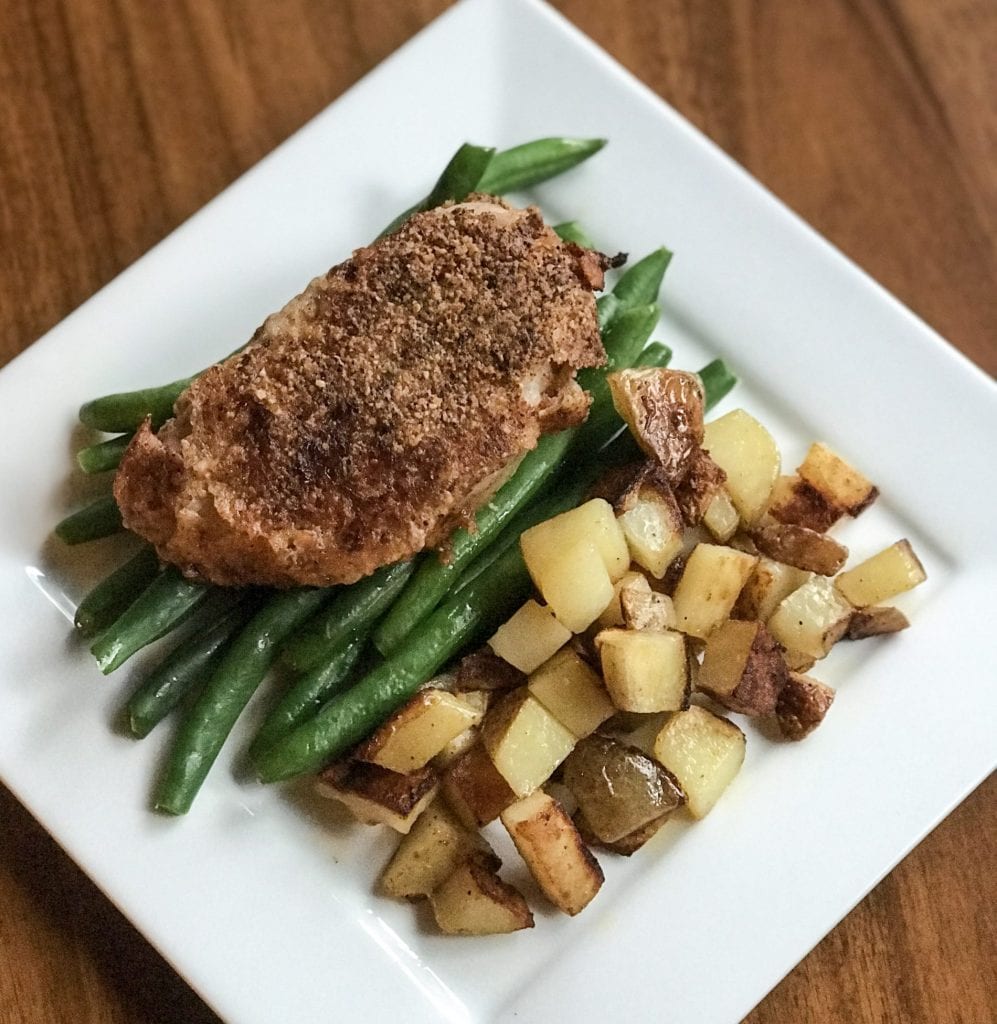 About this Southern Fried Pork Chops recipe
If you're a fan of southern fried chicken, you're going to love this Pork Chops recipe by Stephanie Jean. It's a play on the southern classic with all the same flavours, but without all the unhealthy ingredients. Gluten-free and dairy-free, paired with some mashed cauliflower or potatoes, it makes for a quick and tasty meal you'll be sure to bookmark.
1 lb. / 450 g pork chops, sliced or pounded to 1/4" (6 mm) thickness

2 eggs

1 cup almond meal

2 tbsp. tapioca flour

2 tbsp. oil

2 tsp. onion powder

1 tsp. paprika

Salt and pepper
Liberally season pork chops on both sides with salt and pepper.

Beat eggs in a shallow bowl and set aside. Combine almond meal, tapioca flour, onion powder, and paprika in a second shallow bowl.

Dip pork chops, one at a time, in beaten eggs and then dredge in almond meal mixture and set aside.

Heat 1 tablespoon oil in a skillet on medium-high heat. Add half the pork chops to the skillet and cook for 2-3 minutes on each side, until the coating has browned and the internal temperature reaches 145° – 155°F /65C. Remove any burnt oil or coating from the pan and repeat with remaining oil and pork chops.

Let pork chops rest for minutes before serving. Pairs well with green beans and mashed potatoes/cauliflower mash. 
Get free weekly recipes directly in your inbox 💌
Southern Fried Pork Chops Recipe