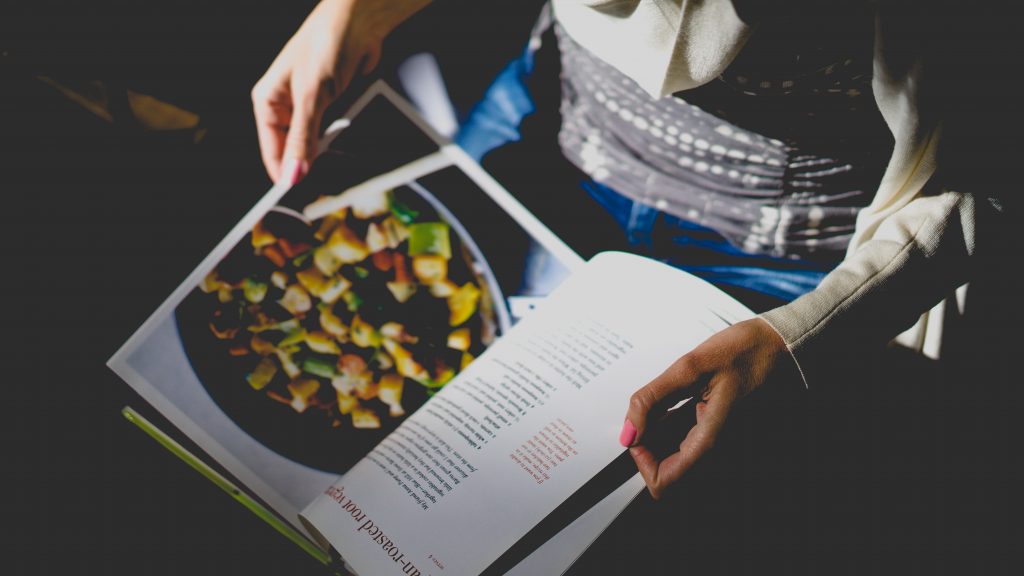 Despite its existence years back, the ketogenic diet is still a relatively new thing in the health world, which means you'd think keto cookbooks aren't plentiful. Wrong. When it comes down to the best keto cookbooks, there are quite a few to choose from, so how do you know which is good?
If you're currently transitioning to keto, check out the article on why we recommend it here. In the meantime, we're giving you three of our favorite books that are worth investing in.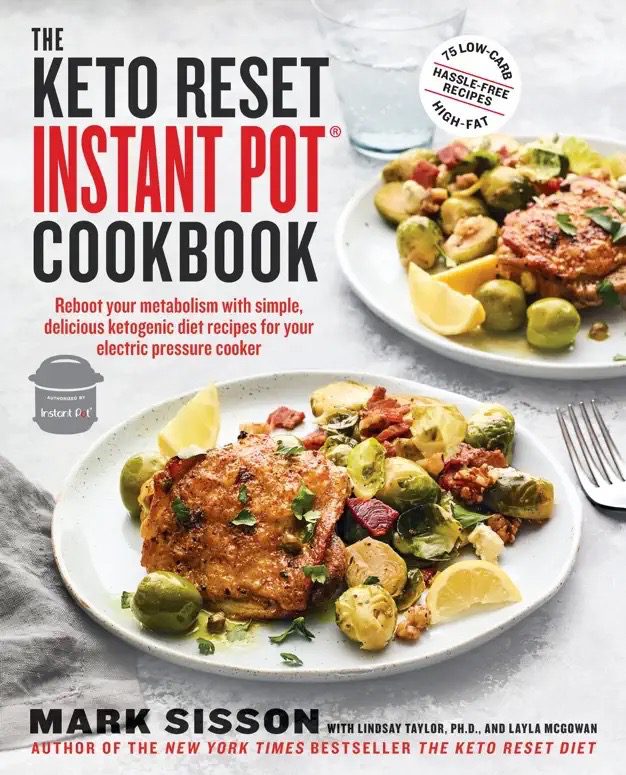 ---
From New York Times best-selling author Mark Sisson, the Keto Reset cookbook gives you 75 easy and delicious recipes made specifically for the Instant Pot. With keto basics like eggs and bone broth to more creative dishes like garlicky mussels or lemon cheesecake, Sisson's book will become your new go-to for pressure cooker recipes. Free of added sugars, processed grains, and refined oils, each recipe offered aligns with the foundations of keto eating to get your metabolism revved up and your health back on track.
Key features:
75 quick and easy keto Instant Pot recipes
Clean, wholesome ingredients
A balanced approach to keto
Downsides:
Includes several basic recipes
Some difficult-to-find ingredients
No nutritional information was provided for recipes
What customers say:
A great diversity of dishes
Delicious recipes even if you don't follow the keto diet
Recipes are clearly written
Cooking directions are very clear and easy to understand
---
Published by the author of the food and wellness blog The Castaway Kitchen, Christina Curp brings out a comprehensive cookbook and resource guide that combines both the ketogenic and paleo approach to eating. With delicious recipes, each one is free of common intolerances and allergens and is suitable for a variety of eating styles including keto, paleo, low-carb, and AIP.
Key features:
International cuisine recipes
All recipes are free of grain, gluten, sugar, and dairy
Avoids common allergens (nuts, starches, nightshades, alcohol)
Caters to keto, paleo, AIP, and low-carb
User-friendly guide
Downsides:
Some ingredients may be difficult to find
What customers say:
Great job of making the keto diet nourishing through whole foods
The book is an absolute masterpiece
An innovative approach to recipes with clean ingredients to nourish the body inside and out
Recipes are easy to follow
Good, tasty, wholesome dishes
---
Leanne Vogel, the author of the popular blog Healthful Pursuit, brings out an amazing keto cookbook that helps readers achieve health, healing, weight loss, and happiness by adopting a ketogenic approach to eating. Whereas many other books cater to the one-size-fits-all principle, Leanne provides an approach that is unique and customizable for the needs of every individual. But this book is more than just your average cookbook. Not only does it provide a ton of delicious mouth-watering recipes, but it also gives you a whole slew of practical advice and information on transitioning to keto.
Key features:
125 whole-food recipes to burn body fat
28-day meal plan of keto recipes
Practical tools to make transitioning easy
Grocery shopping guides
Food sensitivity replacement charts
Downsides:
Recipes for "traditional" dishes may not appeal to all
Dairy-free keto recipes
Some difficult-to-find ingredients
What customers say:
Great for answering questions about keto
Inexpensive
The information is well-researched and very useful
"This book has become my bible"
Great resource book
Get free weekly recipes directly in your inbox 💌
3 Best Keto Cookbooks For Your Healthy Kitchen