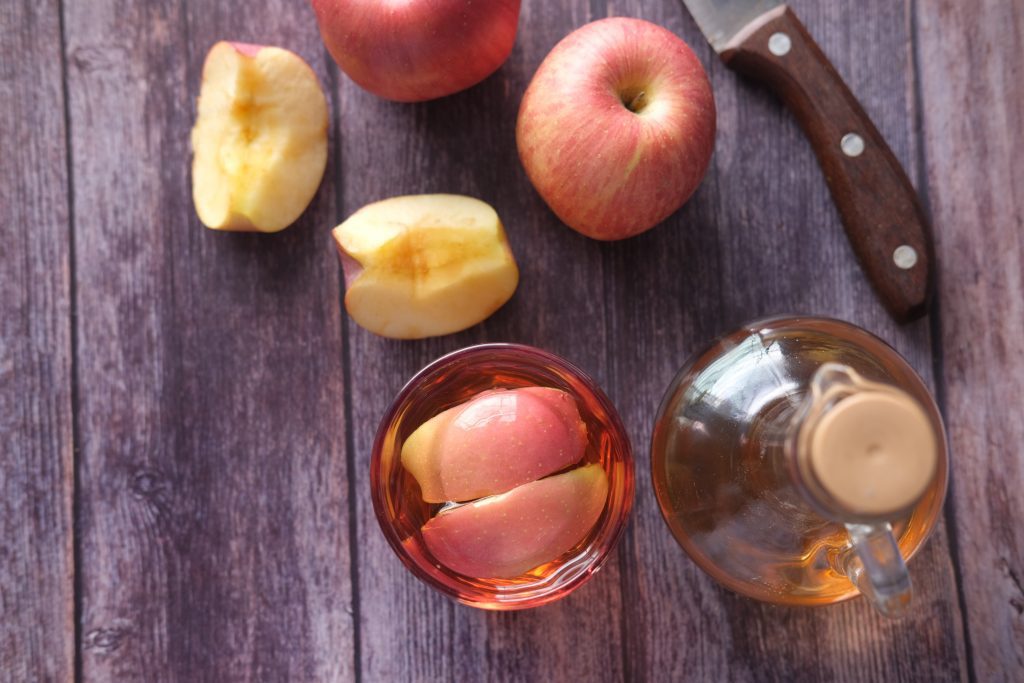 You've probably heard talk about people drinking apple cider vinegar either in the form of shots or specialty-made beverages. But why all the fuss? Many dietitians recommend taking apple cider vinegar for digestion.
Apple cider vinegar, despite its name, is not your average vinegar. Organic, raw, unfiltered apple cider vinegar contains an interesting little thing called a 'mother' — strands of protein, enzymes, and bacteria that give the liquid a cloudy appearance.
So why is apple cider vinegar such a buzz-worthy drink in the health world? Here are a few reasons why:
It's anti-bacterial
For centuries, vinegar has been used as a cleaning product to help disinfect, kill bacteria, pathogens, and fungi, and treat wounds. But it's also used in preserving (pickling) to increase the shelf life of foods by inhibiting bacterial growth. Why couldn't it do the same for your body?
It helps to lower blood sugar
Diabetes is one of the world's most prevalent health conditions and is associated with an inability to produce or use glucose properly, depending on the type (I vs. II). Studies have shown ACV to be great in treating diabetes, specifically type II. But high blood sugar isn't just a problem for people with diabetes — it can also be a cause of the development of various chronic diseases.
So why is vinegar great at helping to reduce blood sugar?
It helps to improve insulin sensitivity during a high-carbohydrate meal and significantly lower blood sugar and insulin responses
Reduce fasting blood glucose — just by consuming 2 tbsp. before bed! 
Improve insulin function and lower blood sugar levels after meals 
It can help to reduce weight and belly fat
Several studies have shown that consuming apple cider vinegar can help to increase satiety, decrease calorie consumption, and actually help to lose weight.
It's important to remember, however, that simply consuming a couple of tablespoons of ACV before a meal won't help you lose weight if the rest of your diet isn't great and you don't participate in regular physical activity.
It improves skin health
ACV is known for its antibacterial and healing properties and is great both topically and internally to help treat acne and reduce the prevalence of scarring. As certain strains of bacteria contribute to the development of acne, ACV's antibacterial properties have been shown to be effective against the growth of some of these strains. The lactic and acetic acid found in vinegar may also be beneficial in improving the texture, appearance, and pigmentation of the skin, as well as lightening scars caused by acne.
It boosts gut health
As raw, organic ACV is full of beneficial bacteria, adding a small daily dose may help improve your gut bacteria composition and promote a healthier GI tract.
But let's make one thing clear — not all apple cider vinegars are the same. Some are raw, organic, and unfiltered, while others are not. Not sure which you should be? Here are three recommendations next time you're in need of a little ACV. If you're not into drinking vinegar, we've also given you two capsules as great alternatives!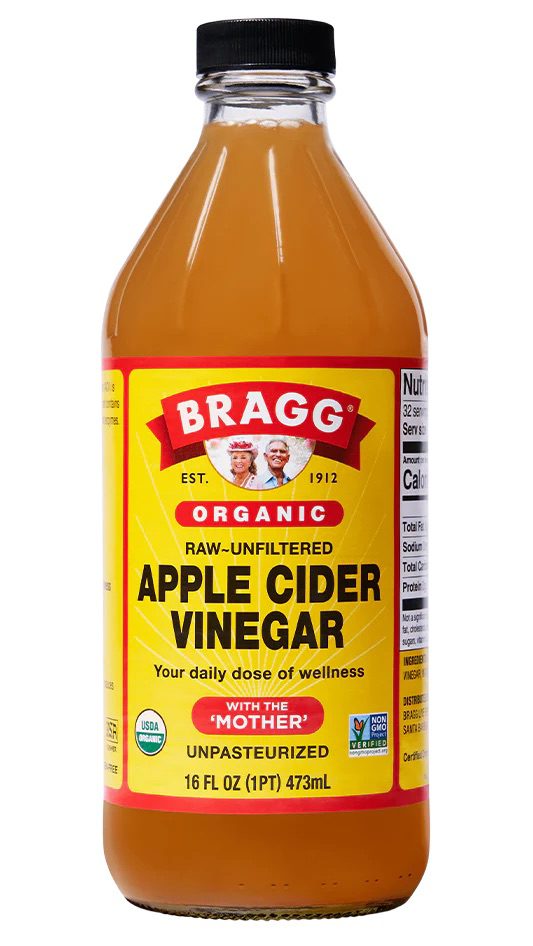 ---
One of the most well-known brands of apple cider vinegar, Bragg's offers an excellent organic, raw, and unfiltered product with the mother still present to retain all the beneficial bacteria and enzymes possible.
Key features:
Unfiltered, unheated, unpasteurized
Naturally gluten-free
USDA certified organic
Contains the 'mother'
Downsides:
What customers say:
Liquid gold
Cannot beat the quality of this product
Helps with acid reflux
Makes for a great skin cleanser
Good quality taste
Helps reduce pain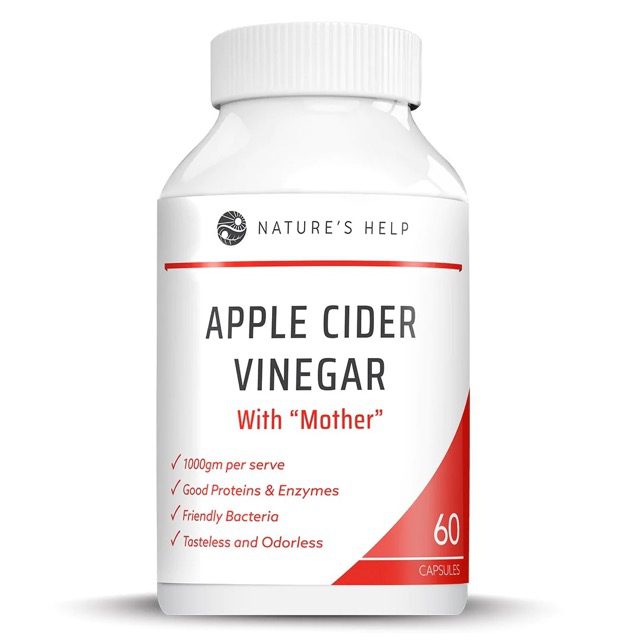 ---
Produced from organic Australian apples and barrel-aged for 9 months, Nature's Help makes a top-of-the-line apple cider vinegar product that's great for helping a multitude of health concerns. Naturally gluten-free and vegan, the capsules are pure and contain no additives or fillers.
Key features:
60 capsules
Made from naturally fermented organic apples
Contains the 'mother'
Produced at low temperatures
Non-GMO
Naturally gluten-free
Vegan friendly
No taste
500mg per capsule
Tasteless
Downsides:
More expensive than other brands
Lower dosage
---
With over 40 years in the supplement business, Swanson offers a high potency and high-quality ACV capsule that's easy to swallow, has no smell or taste, and helps improve various health conditions.
Key features:
180 capsules
High potency
650mg per capsule
Reasonable price
Tasteless
Downsides:
Additives (in capsule)
Not organic
What customers say:
Help to curb appetite
Excellent product
One of the strongest doses out there
Great value
Helps with indigestion
Helps with weight loss
It's obvious that everyone doesn't want to take a shot of vinegar every day to reap all its benefits. We've given you three great options — whether you want to drink it or not — that are both cost affordable and highly effective. Whatever reason you choose, ACV is a great, versatile (and cheap!) supplement to add to your daily regimen.
Get free weekly recipes directly in your inbox 💌
Using Apple Cider Vinegar For Digestion