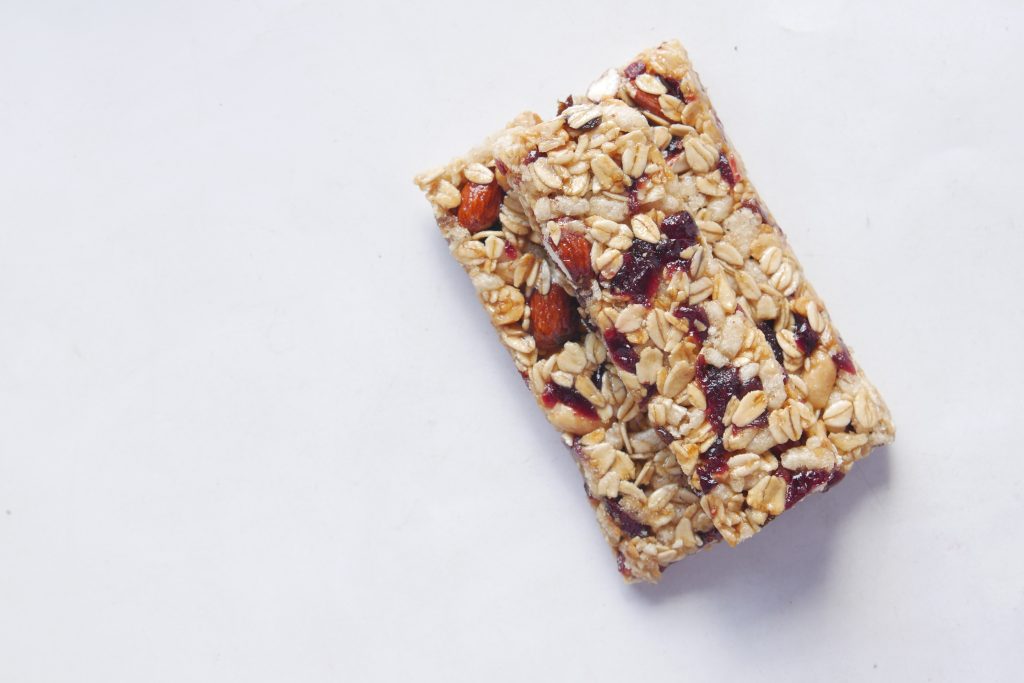 When it comes to the paleo diet, there's no shortage of healthy and delicious snacks to grab. But what about those times when cooking isn't an option, and you don't have anything prepared on hand? This is where energy bars come in. But how do you know what is the best energy bar?
Most conventional energy bars you find on the shelf appear 'healthy,' but turns out they're often full of unrecognizable ingredients, refined sugars, highly processed, and have little nutritional value besides a whopping pile of carbohydrates.
If you're in need of a quick energy hit but don't want to break the sugar bank, here are some of our favorite clean and affordable energy bars.
Everybody loves a good peanut butter cookie, but what if that cookie was actually healthy? Larabar makes a variety of different flavored bars to suit anyone's liking. Whether you're looking for a quick pick me up in the middle of the day or simply something yummy to add to the side of your breakfast, with minimal and clean ingredients, Larabars are a great addition.
Key features:
Three ingredients — peanuts, dates, salt
Gluten-free, non-GMO, vegan, soy-free, dairy-free
Naturally sweetened, no artificial sugars
Whole30 compliant
Downsides:
What customers say:
Simple, natural ingredients that taste great
Not full of anything you can't pronounce
Great for an on-the-go snack
Great price
Good snack for kids
Keep in mind that Larabars are not low-carb. They are comprised mainly of dates, which are high in sugar and therefore make for a quick burst of glucose that can act as a pick-me-up if you're really in need of energy. And in terms of cleanness, they're generally only made with a few ingredients (and all ones you can pronounce, too!).
Made with wholesome real food ingredients. Paleobull protein bars aren't full of the crap you'd get in any old grocery store. With the ingredients listed directly on the front of the package, you know exactly what you're getting — nothing more, nothing less.
Key features:
Made with real ingredients
No added sugar, no preservatives, and no artificial colors
Gluten and lactose-free
Good source of protein
Downsides:
Contains protein from egg whites (may be allergenic to some people)
High in sugar
With flavors like cacao and reishi, coconut and maca, lemon, goji and ginger, and pina colada, there's sure to be a flavor that everyone likes. Not only are you getting a good dose of protein with these bars, but with their unique flavor combinations, you're also loading up on important things like antioxidants (goji berries), immune boosters (reishi), and hormone balancers (maca).
Primal Pantry was founded on a mission to get people to make better snacking choices, and that's exactly what they did. With a goal of making their bars tasty, their food contains "no bullsh*t, no-nonsense, no additives" — just real, recognizable, and easy-to-pronounce ingredients. Their paleo bars are loaded with wholesome ingredients to give you a boost of energy, whether it seems like you've got three million things to do or you feel like a quick, easy, and delicious snack.
Key features:
7 different flavors
Vegan, paleo, and raw
Dairy-free, gluten-free, and refined sugar free
No vegetable oils
Made with 100% natural non-GMO ingredients
Downsides:
What customers say:
Best vegan bars I've eaten
A mixed back is perfect
Taste great and feel incredible after eating them
Great product at a great price
Just like Larabars, Primal Pantry energy bars are date-based so they aren't low-carb. If you're looking for a variety, make sure to order the assorted flavors. It comes with everything from almond cashew and coconut macadamia to apple pecan and double espresso protein.
The health world likes to demonize some energy bars, but with these three brands, you're guaranteed to stick to the healthy road. Made with only real ingredients, you don't have to worry about consuming anything you're unsure of how to even pronounce!
Get free weekly recipes directly in your inbox 💌
What Is The Best Energy Bar? Read Our Review