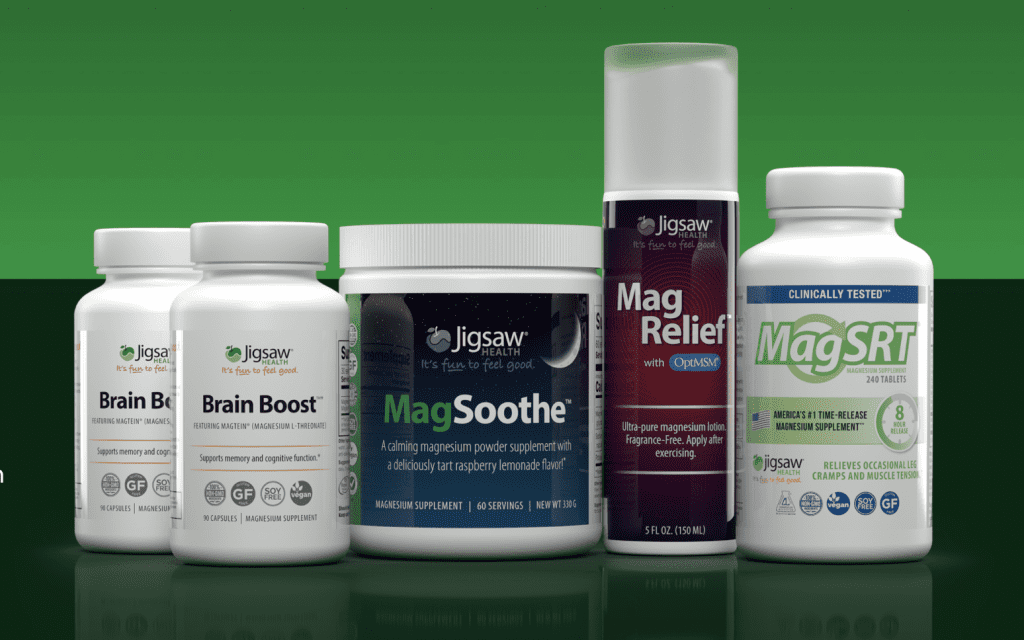 Despite popular belief, staying healthy is not simply eating right and working out. It is also practicing mindfulness, being aware of yourself, and – most importantly – giving your body what it needs when it needs it. This includes love, acceptance, and vitamins or minerals that your diet may be running low on. This is why today we bring you Jigsaw Health supplements!
Dietary supplements are often misunderstood even today. Some look at it like magic pills that will solve all your problems. In contrast, others perceive it as useless tablets that you end up peeing out without any benefits. Some even believe that these supplements can do more harm to the body than good.
Well, to be honest, all of these conceptions are both true and false. Confused? We thought you might be. This is why, as always, Paleo Menu is here to help you understand your body and its relationship with various things. This time, it's dietary supplements by Jigsaw Health!
What Are Dietary Supplements?
All right, first things first: how can dietary supplements be both good and bad for you? And if they are either beneficial or harmful, how can it be true that they do not affect the body sometimes? It all depends on the type of supplement you are talking about and your body's needs at that very moment.
Suppose your body is significantly lacking in a specific vitamin, and you start taking it as a pill. In that case, the results can genuinely be quite magical. But if your body already has sufficient stores of the supplement you are taking, one of two things can happen. 'Safe' supplements simply are excreted from the body in the urine.
On the other hand, some supplements can build up inside your body if they are not adequately excreted and can develop toxic effects over time. This is why it is vital to recognize what your body lacks and be careful about your choice of dietary supplements.
Toxicity from taking dietary supplements can be pretty scary. Fortunately, Jigsaw Health makes its products 'safe.' After how much you need has been absorbed, most of the "extra" vitamins and minerals are. All simply wash away from your body with urine.
The supplements from Jigsaw Health improve your mood, boost up your energy levels, build up your stamina, hydrate and replenish your body with necessary nutrients, and promote bone and teeth health. They also keep your mind and body active, boost the immune system, ensure heart, liver, or gut health, and help you wind down and relax at the end of the day.
In addition to dietary supplements, Jigsaw health also manufactures various other products meant to improve your overall lifestyle. These include a relaxing lotion for sore muscles, a hand sanitizer to ensure you are safe from all germs, and athletic merch for men and women that lets people know you're living the good life.
The best Jigsaw Health supplements
Jigsaw Health makes safe and certified supplements and other products that target specific deficiencies in your body. With their targeted approach, they are more effective in their action and cut down the chance of toxicity to a negligible percentage. In the paragraphs below, we will discuss some of the very best formulas that Jigsaw Health has to offer.
Did you know that as much as 80% of all Americans suffer from Magnesium deficiency? The lack of this critical nutrient can develop loss of appetite, nausea, fatigue, generalized weakness, and genuinely horrible muscle cramps. If these are some problems that you regularly face, the chances are that your body might be begging for magnesium too.
But don't worry – these problems can be gone in an instant with the right supplements. The Jigsaw Magnesium w/SRT delivers 500 mg of elemental magnesium per serving, making up for the magnesium gap in your diet.
This supplement has been shown to support healthy, relaxed muscle tone and function, promote healthy energy production and restful sleep, ensure a balanced stress response, maintain blood pressure and blood glucose levels, and improve overall bone and muscle health.
The Vitamin B Complex in the formula further aids magnesium absorption, so you do not develop nasty side effects like diarrhea. However, if vitamin B is not what you need, you can opt for a variant without it, too – the Jigsaw MagSRT (B-free)! 
Pros:
Guaranteed to work
Boosts energy levels
This leads to a better sleep
Relieves deadly leg cramps
90-day money-back guarantee
Physician-approved and safe
GMO-free
Cons:
Not the cheapest magnesium supplement out there, but the best
Unlike the Jigsaw MagSRT and MagSRT (B Free), which are time-release formulae and work over 8 hours to give you a constant, maintained supply of magnesium, the Jigsaw MagSoothe is a fast-acting formula that instantly delivers an adequate dose of magnesium to your body when it needs it.
This magnesium glycinate powdered supplement is meant to wind you down after a full day, relax your muscles, and promote a good night's sleep so you wake up well-rested the following day.
One serving of the Jigsaw MagSoothe delivers 200 mg of elemental magnesium, a safe and effective dose. The formula is intelligently crafted to include cofactor bicarbonate, which improves both the absorption and effectiveness of the active agent in the supplement.
Daily intake of this supplement improves respiratory and cardiovascular health, keeps hormones in check, balances blood pressure and blood glucose levels, and promotes athletic recovery.
Pros:
Relaxes leg muscles after a whole day of activity
It soothes the brain and induces deep sleep
Available as a jar of 60 servings or a box of 60 individually packed sachets
Discounts and subscriptions applicable
90-day money-back guarantee
Physician-approved and safe
GMO-free
Cons:
The formula does not include multiple essential nutrients
If you genuinely try to keep up a healthy lifestyle, you cannot skip your daily workout. The benefits of exercise are too many to count, but when you have just started on this journey and your body is not used to the physical stress, the muscle cramps and aches can make you want to give it up. Fortunately, the Jigsaw MagRelief can take care of these aches and pains almost instantly.
This ultra-pure magnesium lotion is a unique blend of genuine Zechstein magnesium chloride and optiMSM with certified organic oils. A topical application of this easy-to-absorb lotion can relieve even the most horrible cramps after strenuous exercise.
Together with the sulfur in the formula, magnesium reduces sore muscles, promotes healthy joints and tendons, induces restful sleep, helps cellular detoxification, and increases glutathione production for a better immune system. It also plays a critical role in collagen and keratin production to support healthy skin, hair, and nails.
Pros:
Easy to apply
Paraben-free
Phenoxyethanol free
Instant relief from sore and tired muscles
Relieves cramps
Promotes healthy skin, hair, and nail growth
90-day money-back guarantee
Discounts and subscriptions applicable
Cons:
B Vitamins are essential for your body to function normally. They are needed to maintain the best physical health, keep your energy levels high, and promote mental alertness, concentration, and memory.
Unfortunately, these vitamins cannot be stored in the body as they are soluble in water, and all excess is excreted in the urine by the kidneys. A daily dose of the Jigsaw Activated B w/SRT ensures that your body does not run out of these all-important vitamins.
Jigsaw Health has made this B complex supplement into a timed-release formula. This allows your body to use the vitamins over 8 hours instead of all of the flushings out of your system as soon as you take them. Hence, your body can maintain high levels of physical energy and cognitive function throughout the day.
The Jigsaw Activated B w/SRT also helps in the proper functioning of the heart and the nervous and digestive systems. It aids the body in detoxifying itself and supports a healthy hormonal balance. These supplements are beneficial if you take a vegetarian diet and have no other vitamin B source. 
Pros:
A unique timed-release formula that works over 8 hours
Extra vitamin B is safely excreted by the kidneys and does not build up in the body
90-day money-back guarantee
Physician-approved and safe
GMO-free
Discounts and subscriptions applicable
Cons:
A daily dose is needed for best results as the water-soluble vitamin B is readily excreted in the urine.
The Jigsaw Adrenal Cocktail + wholefood Vitamin C packs a powerful punch of 3 vital nutrients in one dietary supplement. This combination of potassium bicarbonate, Redmond's Real Salt, and Acerola cherry extract are all you need to power through an eventful day.
Your adrenals are responsible for the production of a handful of essential hormones that keep your body going. This supplement, aimed at promoting adrenal health, ensures that the sensitive hormonal balance is always maintained at an optimum point.
In doing so, it supports a balanced stress response, promotes steady energy production, promotes immune system function, and reduces bloating. With the optimum levels of cortisol, aldosterone, DHEA, epinephrine, and norepinephrine coursing through your body, you can live your best life.
 The Vitamin C in the formula is beneficial in keeping a check and balance on your stress hormones while also promoting proper immune system function.
Pros:
Combination of 3 powerful nutrients in 1
Available in powdered or capsule form
Promotes healthy adrenal function
90-day money-back guarantee
Physician-approved and safe
GMO-free
Discounts and subscriptions applicable
Cons:
Vitamin C is another water-soluble nutrient rapidly excreted in the urine, so a daily dose is best.
Strong taste that might be a little unpleasant for some
Final thoughts
When your body is at its best, the life you are living becomes a thousand times more enjoyable. Say goodbye to sore muscles, low energy levels, brain fog, and all the other problems you face today from lack of nutrition. With the Jigsaw Health dietary supplements, you can finally start living your best life! 
Get free weekly recipes directly in your inbox 💌
How Jigsaw Health Supplements Are Taking Care Of Your Body