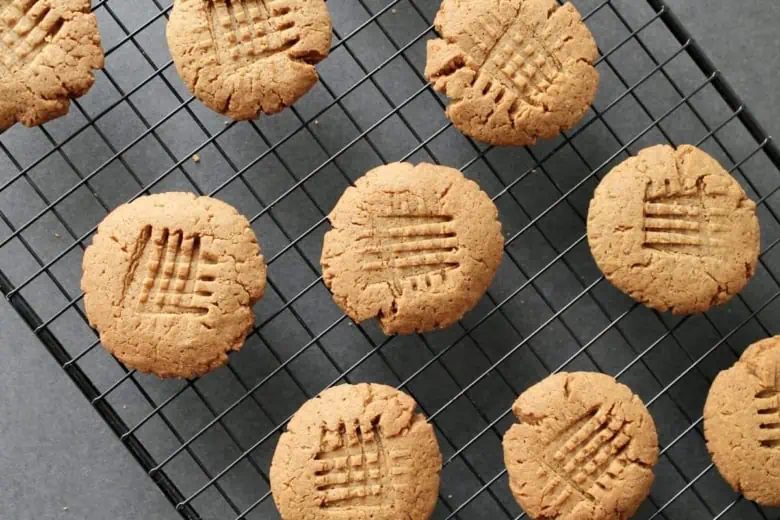 About this Gluten Free Peanut Butter Cookies recipe
These flourless easy gluten free peanut butter cookies are a dream for satisfying your sweet tooth! Not only are they quick to make, but they're also sweet and crunchy, with a rich peanut butter flavor. This recipe is from Hannah Healy.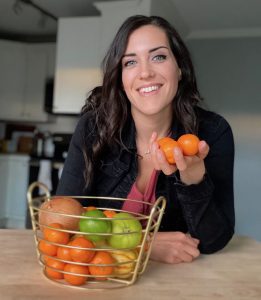 Hannah Healy is the founder of Healy Eats Real, a health and wellness website that provides tasty recipes and information to help you live your best life. Hannah is the published author of The Ultimate Paleo Cookbook. Her work has been featured on Huffington Post, Buzzfeed, Redbook, Fitness and MSN.
Preheat the oven to 350°F. In a mixing bowl, add the peanut butter, sugar and egg.

Use a fork to combine ingredients until it's fully mixed. The cookie dough should be thick but pliable.

Line a baking sheet with parchment paper or grease it with oil. Take small bits of the dough and slightly flatten to the shape you'll want it to be when completed. These cookies won't rise or change shape much in the oven. You can optionally create a cross-hatch design on the cookie by pressing fork tongs into the uncooked cookie, then pressing again from a different direction (see video).

Place the cookies in the oven set to 350°F. Bake for about 15-20 minutes. Insert a toothpick in one cookie to make sure it's cooked through and no wet residue comes out on the toothpick. Remove from the oven. When the cookies are finished baking they will be soft and flimsy because they need to set and cool to harden. Do not try to pick up any cookies right after they come out of the oven or they will fall apart. They need at least 20 minutes to cool, harden, and set.
Notes
The recipe can yield 13 cookies.

For keto/low-carb: Cookies made with erythritol sweetener instead of sugar are 2.3g net carbs per cookie.
Nutrition
Serving: 1 cookie | Calories: 132kcal | Carbohydrates: 8.2g | Protein: 5.1g | Fat: 9.7g | Fiber: 1.8g | Sugar: 5.2g
This article originally appeared on Healy Eats Real.
Affiliate Disclaimer: Please note that this page contains affiliate link/s, and if you make a purchase through those links, we may earn a small commission at no additional cost to you.
Get free weekly recipes directly in your inbox 💌
Crave-Worthy Gluten Free Peanut Butter Cookies