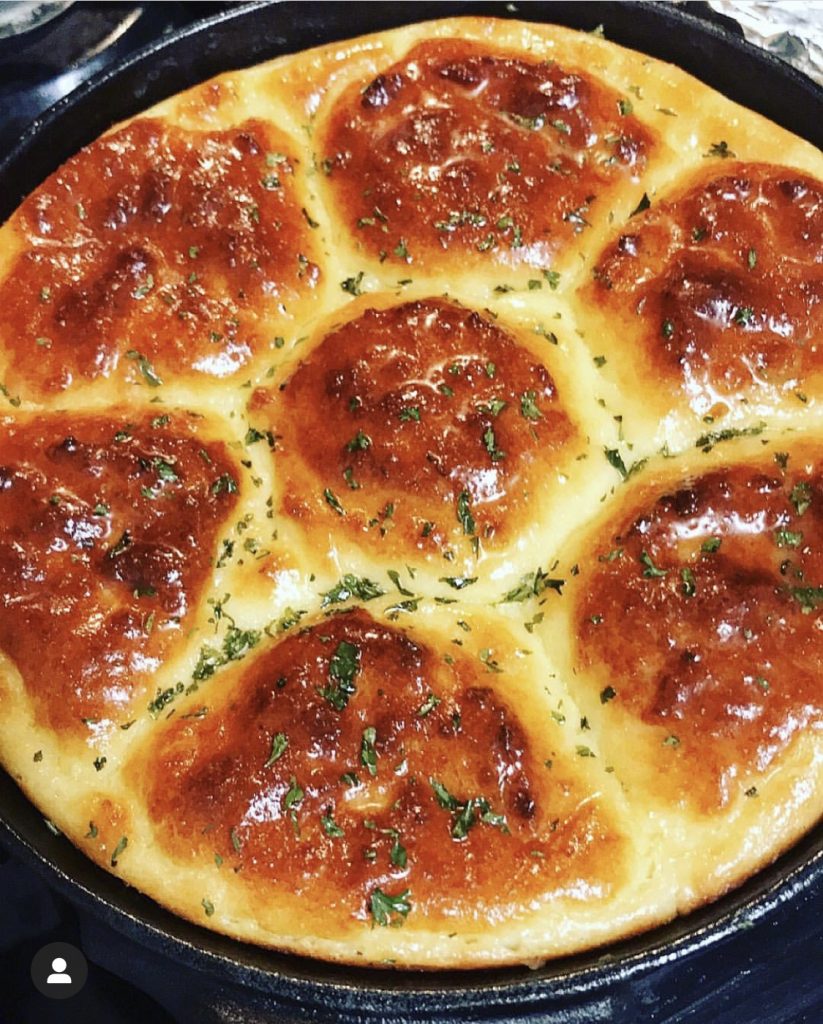 About this Keto Cheesy Biscuits recipe
Whether you're looking for a quick snack or a compliment to dinner, these cheesy keto biscuits by Darrell are a great option. They're gluten-free, grain-free, full of healthy fats, and super easy to make. We don't think it will be an issue, but if you can't eat them all, they also freeze well for a later day!
1 8oz. (240g) block cream cheese 

3 cups shredded mozzarella cheese

4 large eggs

4 tbsp. baking powder

1 1/3 cups almond flour

2 tbsp. ghee, melted
Preheat oven to 400ºF / 200 C.  Spray a 12-inch / 35cm cast iron skillet with olive oil cooking spray. Set aside.

In a saucepan over low heat, melt the cream cheese and mozzarella together. Stir until smooth. Remove from heat.

In a large glass bowl, combine the melted cheese and the rest of the ingredients except for the ghee and mix until smooth. Let it rest for 20 minutes.

Using a large spoon or cookie scoop, scoop dough, and place in a cast iron skillet. Place skillet in the refrigerator for 10 minutes.

Remove the skillet from the refrigerator. Bake for 20 to 25 minutes, until golden brown.

Brush cooked biscuits with melted ghee.
Get free weekly recipes directly in your inbox 💌
Keto Cheesy Biscuits Recipe