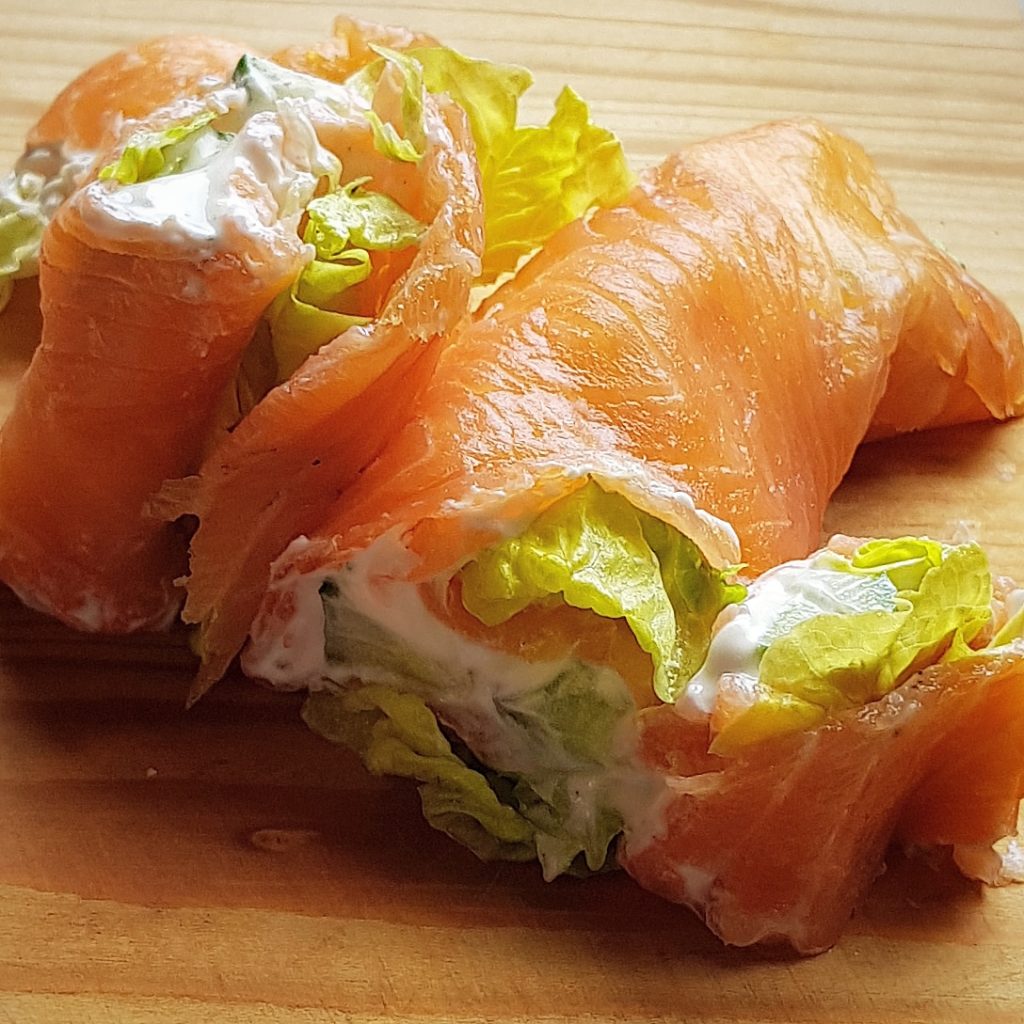 About this Smoked Salmon Roulade recipe
If you're a fan of smoked salmon, you're going to love this dish. It's simple, light, and decadent all at the same time. Bursting with a lemon flavor and a touch of saltiness and pepper, there's no way you can eat just one piece. And guess what? They can be made well ahead of time so you can have them available for a grab and go lunch paired with some greens, or as a simple protein rich snack.
Smoked Salmon Roulade by Jessica @carbfreecarbme
½ cup Greek yogurt

½ cup cream cheese

½ lemon, juiced

¼ cucumber, thinly sliced 

12 oz. / 340 g smoked salmon

Black pepper, to taste 

Lettuce, preferred variety
Mix the Greek yogurt and cream cheese together in a bowl. Stir to combine.

Add the lemon juice and mix well.

Lay out a layer of plastic wrap on a flat surface and layer the smoked salmon into a rectangle.

Cover the top half of the smoked salmon with cream cheese mixture and the remainder with lettuce.

Lay the sliced cucumber down the middle of the cream cheese.

Carefully roll the roulade from the top down using the cling wrap to push.
Get free weekly recipes directly in your inbox 💌
Smoked Salmon Roulade Recipe