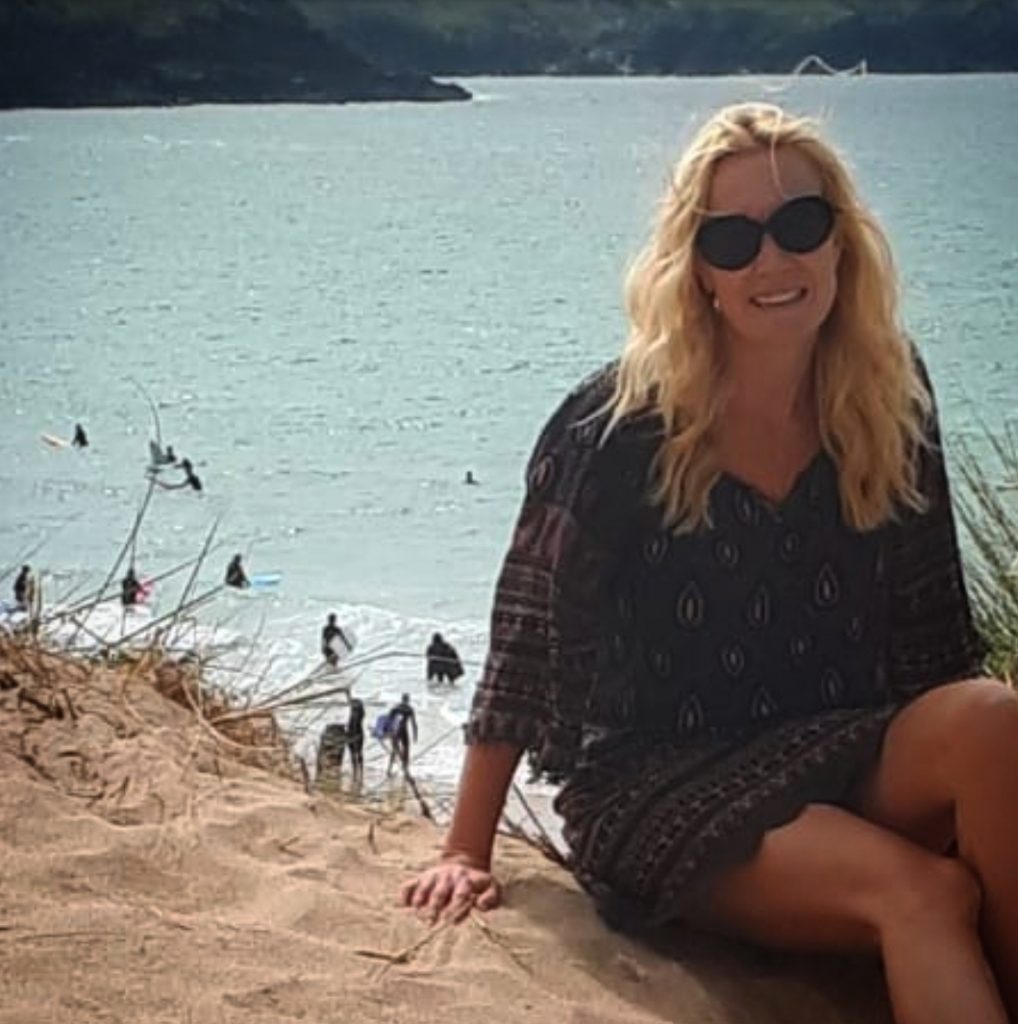 Millions of people suffer from gut-related problems, and the good news is that there are natural remedies and lifestyle changes that can help you feel better. In this post, Jessica shared her secret on how to heal your gut naturally. So, let's dive in and learn how to nourish your gut and live a healthier life!
How To Heal Your Gut Naturally Through Paleo Diet
As a busy nurse and mom to a toddler, Jessica doesn't have all the free time in the world. While she's not a health and fitness fanatic, she is health conscious and loves to climb, boulder, and walk. She's a huge advocate of balance and admits that she is sometimes a total couch potato—but seriously, how well do a movie and a glass of wine sound? 
For the past 20 years, Jessica has been careful with her diet, minimizing her carb intake as she finds it makes her bloated, lethargic, and can even go as far as IBS-type symptoms if she's eating foods repetitively. But it's only been over the past year that Jessica has become interested in the paleo diet and how to adapt it to her lifestyle.
While complex recipes can be delicious, Jessica doesn't have time for them. It's also challenging for her when her husband says he has to have carbs at every meal. In light of this, a few months back, Jessica started planning a book about cooking nutritious meals for two when you both follow different eating styles. 
Jessica lives by the motto "be happy"—enjoying what you eat is important, and she isn't super strict about it. If she feels like she wants to add a bit of quinoa here and a bit of cheese there, she does. Life's too short to miss out on the little pleasures now and again. She likes to allow herself to enjoy treats without feeling guilty. As the saying goes, everything in moderation.
Jessica's Tips For You To Be Healthy And Be At Your Best
Drink water! Not only are there many health benefits to drinking water, but it keeps you full.

Take up a sport you like. Jessica hates the gym, so she opts for running, swimming, or climbing to keep active.

Play with your kids. There's only a limited time when you'll get this chance, so run around, dance, and keep moving—it's good for you and them!

Don't be so strict with yourself. Jessica likes to relax the rules now and then to enjoy herself, and she won't beat herself up about it. 

Experiment — a lot. Sometimes it works out, and sometimes it's a disaster, but it keeps things exciting and fun during the process!
Discover Jessica's Amazing Paleo Recipes
By learning to incorporate the paleo diet into her lifestyle, Jessica couldn't be happier with her choice. 
As a parent, time isn't always on Jessica's side, so her meals are simple and generally more on the "wing it" side than having everything measured out. 
Here's what she usually prepares.
Breakfasts may be quick and straightforward, but they're definitely not lacking in taste. Choose from smashed avocado with poached eggs, ham and tomato rolls, chorizo, and tomato omelets, or opt for something lighter, like fruit salad. Lunches follow the same simplicity line with dishes like smoked salmon roulade, tomato and basil chili soup, and simple soy beef stir-fry.
Dinners are even more exciting with dishes like slow-baked brisket with smoked cheddar celeriac mash and broccoli, pork bibimbap, chicken Française, or baked Thai chicken curry with crispy kale.
You may not have carbs since Jessica sticks to a low-carb approach to eating, but you surely won't miss them with all the flavor and goodness packed into her recipes.
You can follow along and access some of her recipes on Instagram @carbfreecarbme. 
Get free weekly recipes directly in your inbox 💌
How To Heal Your Gut Naturally With Jessica