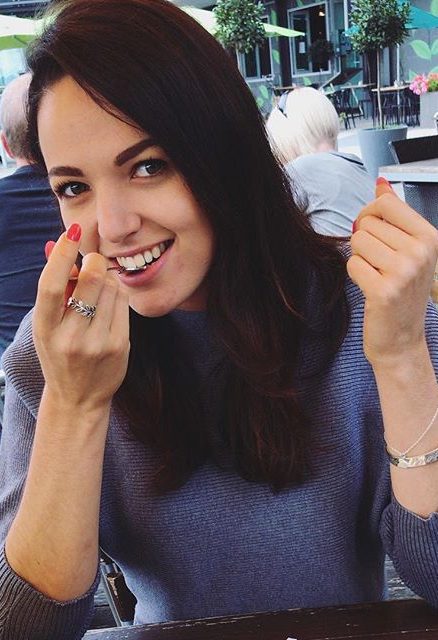 Discover how to treat SIBO naturally through the paleo diet. Cheree shared her experience in hopes that it may inspire others to achieve optimal gut health and live a better life.
How To Treat SIBO Naturally Through Paleo Diet
Digestion is something that many of us struggle with, and Cheree Kinnear is no different. She's struggled for ages, but things turned for the worse when she was 19.
She started suffering from stomach pains, headaches, nausea, and severe fatigue when she had finally had enough. After being diagnosed with SIBO (small intestine bacterial overgrowth), she was put on a SIBO diet that failed to work, followed by a Candida protocol, and lastly, a leaky gut protocol—none of which solved the problem but only left her malnourished.
When it seemed to Cheree like nothing was going to help, she was referred to a specialist who diagnosed her with IBS, where she was put on a low-FODMAP and paleo diet. By incorporating healthy carbohydrates, fruits, and vegetables into her diet, nearly all of her symptoms improved, and she looked and felt much healthier.
Since going paleo, Cheree has further fostered her love of cooking and baking. Since many substitutions must be made when following paleo, Cheree became excited to experiment with gluten, dairy, and sugar-free recipes that were just as delicious as their non-paleo counterparts. This allowed her to eat healthy while not missing out on all the yummy foods she used to love. 
Sharing Paleo Lifestyle With Others
For anyone who loves paleo plant-based foods, Cheree has created a blog as a way to share her passion. Paleo has changed her life in many positive ways, and she wants you to experience those changes too!
Curious to know what Cheree eats to keep her digestion running high and stay in tip-top shape mentally and physically? She's provided us with weeks worth of amazing recipes that will leave you wanting more.
Breakfasts cater to sweet and savory fans with ham omelets, one-pan eggs with spinach and peppers, dark chocolate peanut butter oats, probiotic granola bowls, and we can't forget the staple, paleo banana pancakes!
Cheree has stuffed peppers, maple bacon sweet potato soup, chicken caesar salad, and paleo pasta bowls for lunches. And dinners? What about baked salmon and vegetables, buckwheat meat lovers pizza, slow-cooked lamb with vegetables and rice, or battered fish with a spicy peanut sauce and hand-cut potato wedges?
We also can't forget about snacks—how does a vegan caramel slice sound? Or keto cashew cookies, paleo banana muffins, and chocolate chia pudding! So healthy and sinful, you'll think you're eating dessert!
Whether you're a vegetarian or a meat eater, Cheree has many recipes that will keep your taste buds and your belly happy and healthy!
Check out her website and follow Cheree on Instagram @clean_eats_blog to keep up to date with her!
Get free weekly recipes directly in your inbox 💌
How To Treat SIBO Naturally With Cheree Kinnear