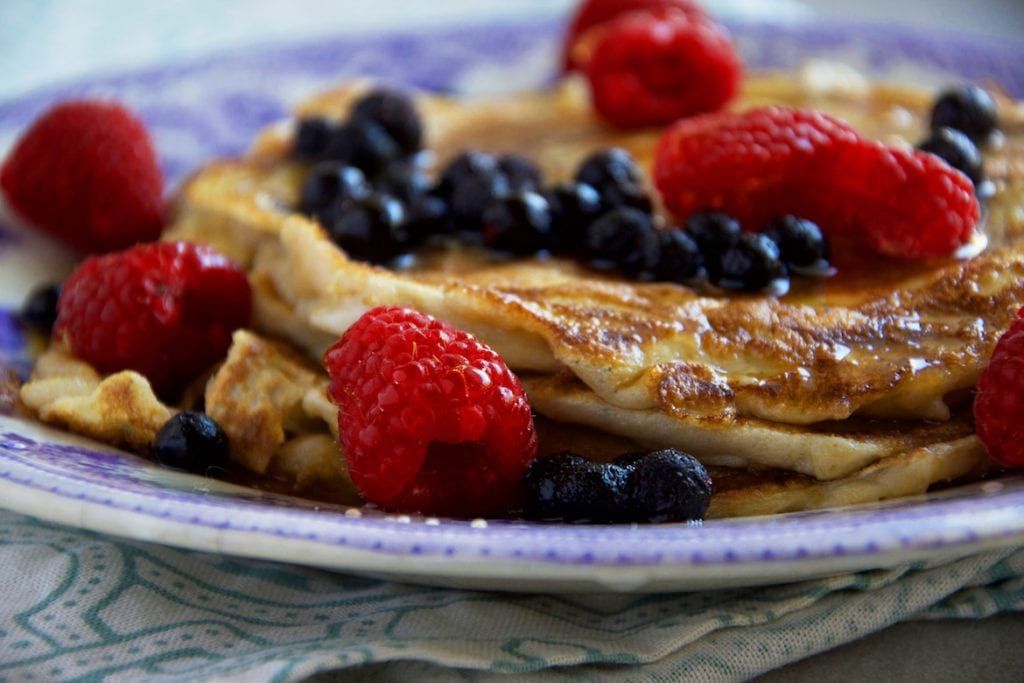 About this Paleo Pancakes recipe
Pancakes are always one of the most popular breakfast items on the menu. But if you want to venture away from the traditional pancakes and maple syrup and try something a little more nutrient dense and paleo-friendly, keep reading.
Roxanne's paleo pancakes are free of gluten and refined sugars, packed with nutrients (think protein, healthy fats, and lots of vitamins and minerals), and super simple to make.
This recipe is guaranteed to become a family favorite and your new breakfast staple. 
2 bananas (about 20 cm)

2 whole eggs

2 egg yolks

1/2 tsp. cinnamon

1/2 tsp. nutmeg

2 tsp. coconut oil

Sugar-free fruit sauce of your choice
Place 1 1/2 bananas in a bowl with eggs, cinnamon, and nutmeg. Puree together.
Heat skillet over medium heat and add coconut oil to coat pan.
Ladle mixture into skillet and cook until bubbles form on top of each pancake. Flip and cook another 2-3 minutes until slightly browned.
Repeat until all of the mixture is gone.
Top with remaining banana and sauce of choice.
Get free weekly recipes directly in your inbox 💌