Paleo Drinks - Refreshingly Healthy With Every Sip
Explore a world of refreshing paleo drinks that complement your journey to wellness. Check out our collection today!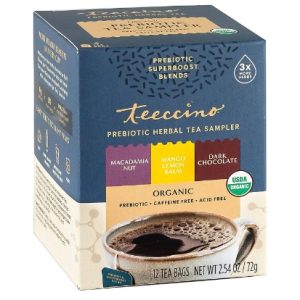 Non-GMO and free from artificial additives, Teeccino Prebiotic Herbal Tea supports gut health with 1000 mg of prebiotics. Each tea bag holds three times more herbs than standard bags for maximum wellness benefits. Naturally caffeine-free, it offers a gentle energy boost from nutrients. Enjoy it hot or iced, with milk or non-dairy alternatives. It's a wholesome choice for the whole family.
Expertly combining the goodness of turmeric with the exotic taste of passionfruit, this tea delivers a refreshing and healthy pick-me-up drink. It's also non-GMO, gluten-free, and boasts only half the caffeine of black coffee, offering a gentle energy boost without the side effects of excess caffeine. So, you can now indulge in a flavorful and revitalizing tea that combines taste and health in every sip.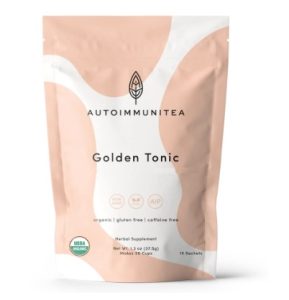 Made with 100% organic ingredients, this tea supports your wellness journey while adhering to various dietary preferences and restrictions. Autoimmunitea is also keto-friendly, Whole30-approved, paleo, vegan, and follows AIP protocol guidelines. Plus, it's non-GMO, and gluten-free. Elevate your tea experience with a blend that taste good and cares for your health.
Energize your mornings with Ganoherb Reishi Mushroom Black Coffee and Reishi Mushroom Tea. Both drinks are celebrated for its immune-boosting, nerve-calming, and pain-relieving properties. They are also vegan, gluten-free, and pesticide-free. Embrace nature's power in every sip.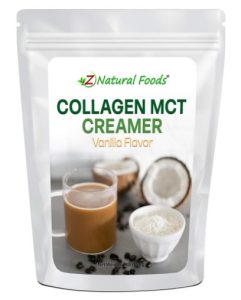 This keto and paleo-friendly creamer is a premium blend of collagen peptides and MCT oil powder, now enriched with delicious vanilla flavor. It enhances energy and metabolism, making it a versatile culinary companion for coffee, tea, smoothies, cooking, and baking. Trust in pure ingredients, this creamer is free from artificial additives, ensuring a nourishing experience with every sip and bite.
Made with high-quality Indian coffee and all-natural Ganoderma Extract, you can now enjoy an uplifting energy boost without jitters. This coffee is 100% and free from additives and artificial ingredients. Easy to prepare, it's perfect for on-the-go. Savor coffee that's as good for your taste buds as it is for your well-being.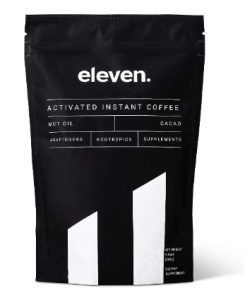 Kickstart your day with eleven. Activated Instant Coffee, a superfood packed with vitamins, MCT oils, mushrooms, and nootropics. This coffee provides sustainable energy for work, workouts, or outdoor activities. It also boosts your cognitive function with its natural ingredients. It's suitable for keto, and paleo diets, and all it takes is one scoop and hot or cold water. Enjoy the Mocha flavor and keep up with your active lifestyle.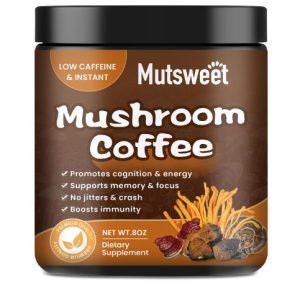 Elevate your mornings with Mutsweet Mushroom Coffee. This powdered delight is designed for individuals seeking a natural energy boost and immune support. Crafted with care, it features organic ingredients and is free from gluten and GMOs. Awaken your senses and fuel your day with Mutsweet Mushroom Coffee – your source of vitality!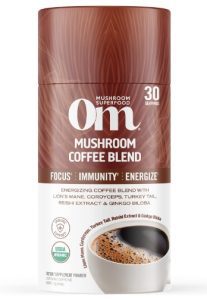 Make your coffee experience extra special with Om Mushroom Superfood Coffee Blend. This 6.24-ounce canister holds 30 servings of rich, bold organic coffee infused with functional mushrooms. Enjoy the energizing blend that offers immune support, increased energy, and enhanced focus. Upgrade your daily cup and embrace the benefits of nature with Om Mushroom Coffee.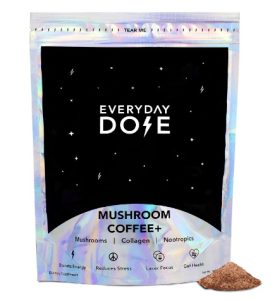 Everyday Dose The Mushroom Latte Organic Coffee Extract is a healthy alternative that offers the same creamy coffee taste you love but with 80% less caffeine, sparing you jitters and digestive issues. Lion's Mane and Chaga mushrooms enhance cognitive function, mood, and energy, while promoting immunity and gut health. With this cup of coffee, you can expect to be more productive. 
Experience the extraordinary with Four Sigmatic Organic Ground Mushroom Coffee. This brew offers a smooth, dark, and crash-free coffee experience, free from bitter aftertastes. But it's not just ordinary coffee – it's infused with some of the world's most nutrient-dense ingredients, creating a powerful blend of immunity-boosting and focus-enhancing superfoods
Top Shelf Grind Mushroom Coffee is your ticket to elite thinking and mental clarity. Experience a surge of creativity, motivation, and concentration like never before. Mushrooms are the future, and this natural nootropic effect of Lion's Mane is a game-changer. This coffee also helps to combat stress and anxiety while promoting overall well-being. If you're on a quest to improve your overall quality of life, this is the coffee for you.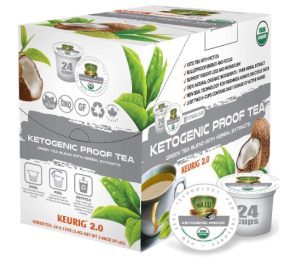 Make your keto and paleo lifestyle more enjoyable with SOLLO KETOgenic Proof Organic Green Tea Pods. These plant-based tea pods contain Coconut MCT Oil for ketone production and mental clarity. Enjoy bulletproof benefits, high-quality oolong tea, and easy Keurig brewers' compatibility. Plus, it's eco-friendly with its recyclable pods. Upgrade your tea experience with SOLLO.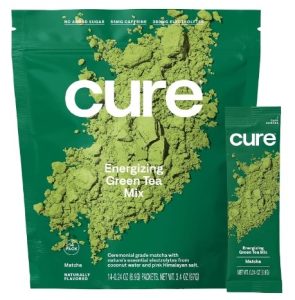 Revitalize your energy with Cure Matcha Energizing Green Tea Mix. This tea offers a smooth, uplifting, and delicious way to fuel your day. Plus, Cure adds an essential electrolyte mix of coconut water and pink Himalayan salt to amplify the benefits of your beverage. It also has no sugars and artificial additives. With certifications like Non-GMO, Vegan, Certified Gluten-Free, Paleo, and Kosher, Cure offers energy that aligns with your health-conscious lifestyle.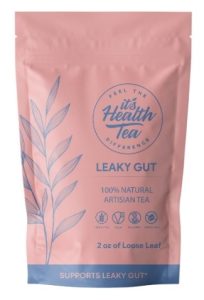 Support your gut health with Autoimmune Leaky Gut Premium Tea Blend. Made with Licorice Mint, Angelica Root, and Dandelion Root, this 100% natural tea is designed for any time of day. They also responsibly source high-quality herbs to ensure the best taste and benefits in every sip. Choose Autoimmune Leaky Gut Premium Tea Blend for a natural and effective way to nurture your digestive health.
Experience the pure essence of Buddha Teas Organic Ashwagandha Root Tea. Crafted solely from Organic Ashwagandha Root, this tea boasts simplicity and authenticity. Buddha Teas takes pride in sourcing fresh, high-quality herbs and tea leaves, always organic or wild-harvested. In addition to quality, they champion sustainability through their "Tea for Trees" campaign, planting 50 million trees in partnership with the National Forest Foundation to offset paper usage. Enjoy Ashwagandha's benefits while supporting a greener future with Buddha Teas.
Savor the tranquility of Buddha Teas Organic Chamomile Flower Tea. Made with Organic Chamomile Flower, this tea captures the essence of pure relaxation. For a full and flavorful cup, steep this tea in water between 205°-212°F for 3-6 minutes, allowing the soothing qualities of chamomile to envelop your senses. Buddha Teas prioritizes quality, using only high-quality, fresh herbs and tea leaves, sourced from organic or wild-harvested plants. Every step of the process is carried out with conscious care to ensure the true taste of tea.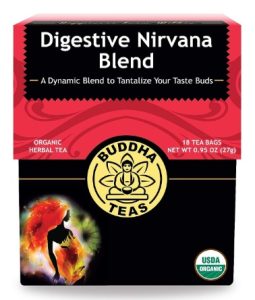 Discover serenity in every sip with Buddha Teas Organic Digestive Nirvana Blend. This harmonious blend includes a carefully crafted selection of organic ingredients: Chamomile Flowers, Lavender, Passion Flower, Skullcap, Spearmint, St. John's Wort, and Cinnamon. Buddha Teas takes great pride in sourcing high-quality, fresh herbs and tea leaves, all of which are organic or wild-harvested. Their commitment to quality ensures that you experience the true essence of tea.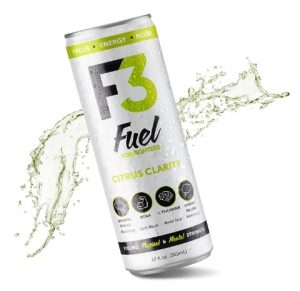 Gear up for peak performance with F3 Energy Legacy Edition – Fuel For Fighters – Citrus Clarity Energy Drink. This energy drink boosts endurance and mental clarity during workouts. It's also an ideal post-workout recovery drink. With natural ingredients and refreshing flavors, it's the perfect way to power up without added sugar or calories. Try Citrus Clarity and other exciting flavors and fuel your body the exciting way.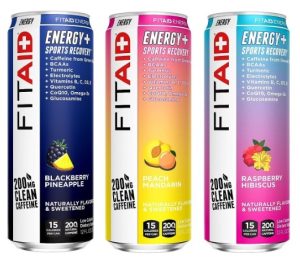 Boost your workout performance with LIFEAID FITAID Energy Drink. With just 15 calories and four great flavors, it's a low-calorie, naturally sweetened choice. Perfect for pre or post-workout, it fights fatigue and aids recovery with essential vitamins and supplements. Enjoy clean, refreshing flavors without artificial sweeteners or after-taste. FITAID ENERGY is your keto, paleo, and vegan-friendly fitness companion.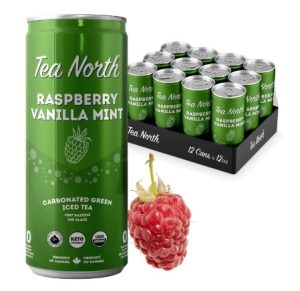 Indulge in Tea North Keto Carbonated Iced Tea, crafted with natural and organic ingredients for a healthy, low-glycemic lifestyle. With zero sugar or artificial sweeteners, it won't disrupt your ketosis. Enjoy a stable energy boost with minimal caffeine and choose from six delightful flavors. This weight-loss-friendly drink is infused with tea goodness, offering a guilt-free refreshment with no carbs or calories.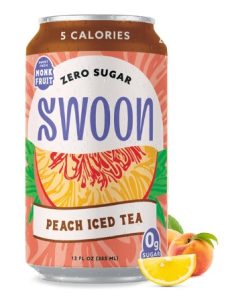 Savor the sweet, summery taste of Swoon Peach Iced Tea. This ready-to-drink delight comes in a convenient 12 fl oz size, packed with the flavor of ripe peaches. Enjoy the refreshment without the guilt – it's sugar-free, keto, and paleo friendly. Taste a deliciously satisfying sip without any unhealthy ingredients with Swoon Peach Iced Tea.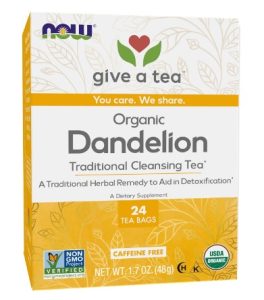 Discover NOW Foods Certified Organic Dandelion Traditional Cleansing Herbal Tea—a caffeine-free, organic blend known for its cleansing properties. With premium unbleached tea bags and various certifications including Non-GMO Project Verified and USDA Organic, it meets the highest quality standards. Trust NOW Foods' commitment to quality and detoxify naturally with Dandelion Herbal Tea.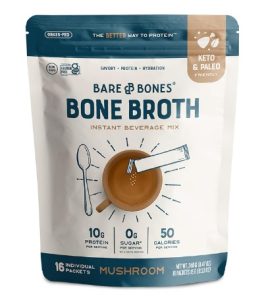 Enjoy the taste of homemade broth anywhere with Bare Bones Bone Broth Instant Mushroom Mix. Packed with real beef bone broth, grass-fed beef collagen, mushrooms, and tomatoes, these on-the-go stick packs offer nutrition and flavors. Bare Bones focuses on quality, ensuring gluten-free, soy-free, dairy-free, and no artificial flavors or MSG. It also supports digestive health, joints, and enhances skin and hair.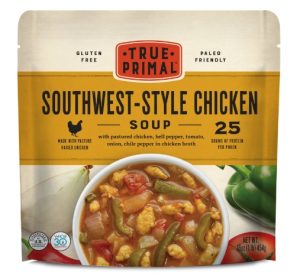 True Primal Southwest-Style Chicken Soup is a premium, gluten-free, paleo meal ready in minutes. Packed with roasted chicken and veggies in free-range chicken bone broth, it's a hearty, shelf-stable option with 25g of protein per serving. Enjoy the good stuff without artificial additives in this delicious, convenient soup.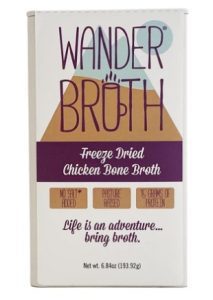 Taste the nourishing goodness of Wander Broth Organic Chicken Bone Broth. With 12 scoopable servings per container and a whopping 15g of protein, it's perfect for keto and paleo diets. Free from soy, dairy, preservatives, and additives, it contains only organic chicken bones and organic apple cider vinegar. It's a wholesome addition to your pantry for anytime, at-home nourishment.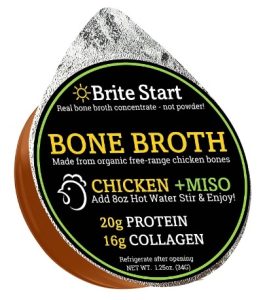 Get your daily nutrition with Brite Start Bone Broth – Chicken + Miso. This convenient 30-count package contains single-serve packets that make it easy to enjoy a nourishing, keto-friendly, and collagen-packed treat. Made from organic free-range chicken bones, each serving contains a substantial 16g of collagen and 20g of paleo protein. Upgrade your daily routine with the wholesome goodness of Brite Start.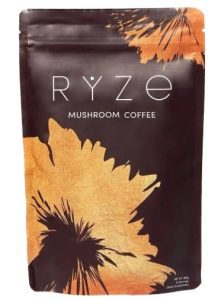 Ryze Mushroom Coffee is quick, easy, and delicious. Packed with adaptogenic mushrooms for balanced energy, focus, and immune support. Smooth and creamy with less caffeine than regular coffee. Key ingredients: Organic Mushroom Blend, Arabica Coffee, MCT Oil, and Coconut Milk. Elevate your morning routine with Ryze!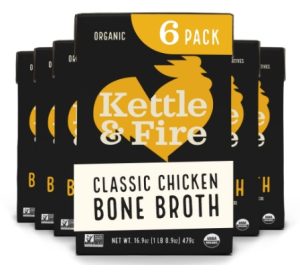 Experience the nourishing soup of Kettle and Fire's Chicken Bone Broth. Made from free-range chicken bones with organic vegetables for over 14 hours, it's rich in collagen, proteins, and amino acids. Ideal for various diets, it supports skin health, gut health, immunity, and joint well-being. Crafted with premium ingredients and free from dairy, GMOs, gluten, hormones, antibiotics, and additives, it's the ultimate health elixir. Sip on vitality with Kettle and Fire.
When it comes to the Paleo diet, the emphasis isn't just on what you eat but extends to what you drink as well. Step into the captivating world of Paleo drinks, where flavor meets nutrition, and every sip enriches your holistic health.
The Essence of Paleo Drinks
Paleo drinks, much like the diet itself, follow the principle of consuming foods and beverages that our prehistoric ancestors would have had access to. That translates to waving goodbye to anything overly processed or refined and giving a warm welcome to Mother Nature's own nutrient-packed goodies. The primary focus? Staying well-hydrated, nourished, and all in for that wholesome, clean, and healthy lifestyle.
The Diverse Landscape of Paleo Drinks
Who says healthy drinks can be as tasty, too? That's the magic of Paleo drinks. From the invigorating blend of mushroom coffee to an array of herbal teas, there's a Paleo-friendly elixir to suit every taste and occasion. And for those seeking a clean and sustainable energy boost, Paleo energy drinks harness the power of natural ingredients. Here are some of the enriching Paleo drinks:
Mushroom Coffee:

Mushroom coffee may sound exotic, but it's a fascinating blend of coffee beans and medicinal mushrooms like chaga, lion's mane, and reishi. These fungi bring a host of benefits, from enhanced focus to immune support. It's a popular choice for those seeking a caffeine kick with added health perks.

Teas:

Herbal teas, in their various forms, are Paleo-friendly elixirs that offer not only hydration but also a plethora of health benefits. From soothing chamomile to energizing green tea and antioxidant-rich hibiscus, there's a tea to suit every mood and occasion.

Energy Drinks:

Paleo energy drinks steer clear of synthetic ingredients and excessive sugar. Instead, they often harness natural sources of energy like green tea extract, B vitamins, and adaptogens to provide a sustainable and clean energy boost.

Bone Broth:

Ancient wisdom meets modern health in the form of bone broth. This hearty elixir is simmered from animal bones and connective tissue, resulting in a liquid rich in collagen, essential amino acids, and minerals. Bone broth supports gut health, joint mobility, and radiant skin.
Choosing the Right Paleo Drinks
Now that we've explored the world of Paleo drinks, your next question might be—how do you choose the right drink for your lifestyle? Here are some guidelines that can help you:
Ingredient Transparency
Always prioritize drinks with clear ingredient lists, free from artificial additives, sweeteners, and preservatives. Look for minimal, whole-food ingredients.
Natural Sweeteners
If you prefer sweet drinks, opt for natural sweeteners like honey, maple syrup, or stevia sparingly. Avoid drinks loaded with refined sugars or high-fructose corn syrup.
Hydration Focus
Remember that the foundation of any beverage is hydration. Water should still be your primary choice for staying hydrated throughout the day.
Dietary Compatibility
Consider any specific dietary needs or restrictions you may have. For example, if you're on a strict Paleo diet, avoid drinks containing grains, dairy, or legumes.
Personal Wellness Goals
Tailor your drink choices to your specific wellness goals. For example, if you need an energy boost, opt for a Paleo energy drink. If you're looking to support digestion and joint health, bone broth might be your go-to.
In conclusion, Paleo drinks are a delightful extension of the Paleo diet philosophy. Not only do they offer refreshment but also an opportunity to infuse nutrient-packed goodness into your daily routine. As you sip on mushroom coffee, enjoy a cup of herbal tea, or savor the enriching bone broth, you'll come to appreciate how Paleo drinks combine both flavor and wholesome goodness, keeping you hydrated and energized. So, raise your glass to wellness and discover the Paleo drinks that best align with your lifestyle and health goals. Cheers to a healthier you!