Paleo Sauces - A Taste of Natural Goodness
See our exquisite selection of Paleo sauces, meticulously crafted to take your dining experience to the next level. These natural, health-conscious sauces are carefully researched and reviewed to ensure it aligns with the Paleo diet.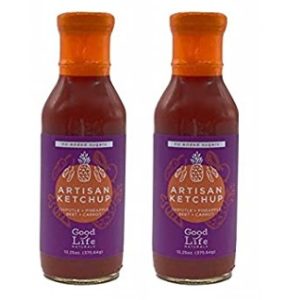 Good Life Naturals Tomato-Free Ketchup is a wholesome twist on the classic condiment. Crafted from beets, pineapple, and carrots, this ketchup boasts a natural and delicious flavor without the need for tomatoes. Free from artificial additives and loaded with real, pronounceable ingredients, it's a healthier alternative to traditional ketchup. With reduced sugar and sodium, it's a smart choice for your diet, whether you're keto, paleo, diabetic, or gluten-free.
Discover True Made Foods' No Added Sugar Vegetable Ketchup Squeeze – the healthier condiment option you've been searching for! Crafted in Virginia, True Made Foods is a condiment company dedicated to producing the healthiest ketchup. With authentic flavors derived from real vegetables, this award-winning sauce contains 50% less sugar and proudly holds certifications as gluten-free, non-GMO, and vegan. Savor the perfect fusion of flavor and nutrition this Veggie Ketchup.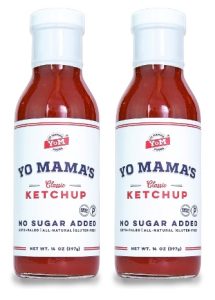 Experience the unparalleled taste of Yo Mama's Foods Keto Classic Ketchup – a premium classic ketchup like no other! Made with the finest ingredients and absolutely no added sugar or preservatives, this ketchup sets a new standard for flavor. More than just ketchup, it's part of your journey to wholesome, delicious meals. Trust Yo Mama's dedication to quality ingredients and elevate your culinary experience today!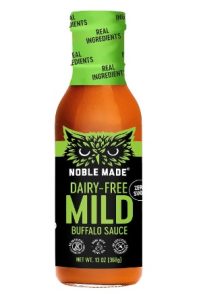 Noble Made Buffalo Dipping & Wing Sauce is a perfect fit for your Whole30 and Paleo lifestyle. With no refined sugar, gluten, dairy, soy, or artificial additives, it's a healthy and delicious choice. Plus, it's low in fat and carbs, making it ideal for those seeking a wholesome, guilt-free sauce. Say goodbye to compromising on taste or ingredients – this sauce has it all!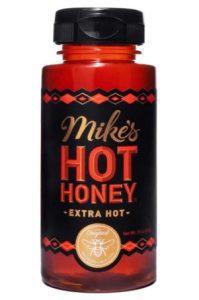 Mike's Hot Honey has turned up the heat in their 10oz easy-pour bottle while maintaining the perfect balance of sweetness and spice. This fiery hot honey adds a delightful kick to your favorite dishes without overwhelming the flavor. Whether you're dressing up salads, marinating meats, or spicing up pizzas, it's a quick and easy way to elevate meals. Made with 100% pure honey, real chili peppers, and vinegar, it's all-natural, gluten-free, and certified Kosher.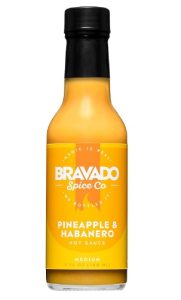 This sweet and spicy sauce is crafted with real chilies and fruit, making it a natural and gluten-free choice. Made in the USA, it's a gourmet hot sauce that has received acclaim for its exceptional flavor. Whether you're drizzling it on vegan snacks, eggs, salads, or proteins like pork, chicken, and seafood, this sauce is a versatile addition to your kitchen. Make your dishes more flavorful with Pineapple and Habanero Hot Sauce today!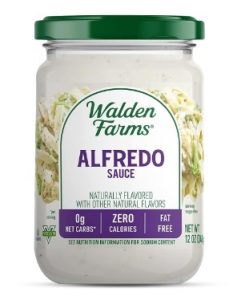 Discover a premium sauce that's a game-changer for pasta night – Walden Farms Light Alfredo Sauce! Say goodbye to heavy, calorie-loaded sauces and welcome a world of possibilities. Made with non-dairy ingredients and a hint of black pepper and cayenne, this vegan alfredo sauce elevates your favorite dishes, like chicken, pasta, fettuccine, or baked ziti. It's also sugar-free, fat-free, and calorie-free, supporting various diets like vegan, vegetarian, paleo, and keto. Enjoy the creamy goodness without the guilt. Try it today!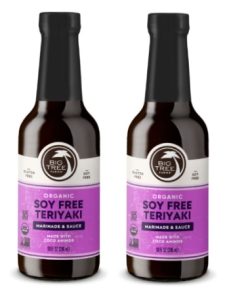 Savor the rich and savory flavor of Big Tree Farms Organic Coco Aminos, Teriyaki Flavor. This soy-free teriyaki sauce is packed with vital amino acids and has lower glycemic levels and less sodium than traditional soy-based teriyaki. It's a delicious, gluten-free, and soy-free seasoning sauce crafted with clean, organic ingredients. This versatile sauce is perfect for grilling, marinating, and stir-frying. Plus, it's USDA organic, non-GMO, Whole30 Approved, Kosher, vegan, and paleo-friendly. 
Create your keto and paleo dishes with Guy Gone Keto Steak Sauce. This versatile condiment is perfect for dipping, cooking, and marinating, making it a kitchen essential. Made with a balanced blend of allulose, monk fruit, and stevia, it's a keto-friendly, paleo/primal, and LCHF diet-friendly choice. Plus, it's gluten-free, grain-free, dairy-free, and plant-based, so you can enjoy it guilt-free. With its incredible flavor and health benefits, this keto condiment is a must-have in your pantry. 
Discover the rich, authentic flavor of barbecue sauce with KC Natural's Mastodon Barbecue Sauce. Nightshade-free and Paleo/AIP friendly, it's the perfect addition to your dishes. Made with real food ingredients like carrots, onions, garlic, apple cider vinegar, and 100% pure maple syrup, this sauce will elevate your beef, chicken, pork, and veggie recipes. Say goodbye to BBQ sauces filled with junk like high fructose corn syrup and MSG – KC Natural brings you a healthier, tastier option for your next gathering.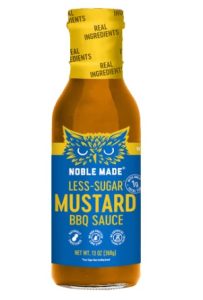 Noble Made's Mustard BBQ Marinade and Dipping Sauce is a versatile sauce combines the zing of bright turmeric with tangy apple cider vinegar, making it the perfect addition to grilled chicken, flank steak, pork tacos, vegetable dishes, roasted potatoes, and more. With 0g of trans fat per serving and certifications like Whole30, Keto, Paleo, Dairy-Free, and Gluten-Free, you can feel good about adding this delicious sauce to your culinary creations. 
Indulge in the creamy, earthy goodness of Seed + Mill's Organic Garlic Tahini Sauce. Made from premium, organic Ethiopian sesame seeds and infused with garlic, this tahini is a dairy and nut-free delight. Use it to elevate dishes from breakfast to dessert, from hummus and baba ghanoush to salad dressings and baked goods. Featured in esteemed publications like The New York Times and Oprah Magazine, Seed + Mill is a women-owned business committed to bringing you the finest tahini.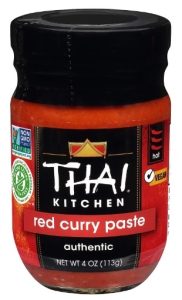 Level up your culinary creations with Thai Kitchen's Gluten-Free Red Curry Paste. This versatile paste is an authentic blend of aromatic spices, delivering the bold and rich flavors of Thailand to your dishes. What's more, it's suitable for vegan diets, making it a versatile choice for a wide range of recipes. Whether you're a professional chef or a home cook looking to add some Thai heat to your dishes, this gluten-free and vegan-friendly red curry paste is your perfect companion.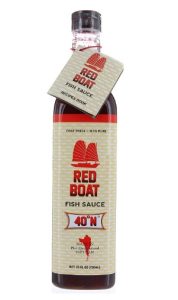 Create your favorite dishes with Red Boat Fish Sauce, a premium 40°N fish sauce. With just two simple ingredients – sea salt and black anchovies from the crystal-clear waters of Vietnam's Phú Quốc archipelago – this fish sauce delivers 100% pure flavor. It's first press and 40N, which means it boasts a high protein content for that rich, umami taste. Add effortless umami to your sauces, marinades, dressings, soups, broths, fried rice, and vegetables with this gluten-free, sugar-free, and preservative-free fish sauce. Perfect for keto, paleo, and Whole30 diets.
Experience the delectable taste of Coconut Secret Coconut Aminos, a perfect soy sauce alternative. Whether in salad dressings, marinades, sautés, or sprinkled on sushi, this sauce delivers exceptional flavor without the coconutty taste. With 73% less sodium than traditional soy sauce, it's a healthier choice, USDA organic, gluten-free, non-GMO, vegan, vegetarian, and MSG-free. Packed with 17 amino acids, it's one of the healthiest Asian condiments available. Try this top-selling soy sauce alternative globally today!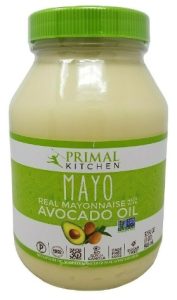 Upgrade your mayo experience with PRIMAL KITCHEN's Real Mayonnaise made with Avocado Oil. This 32 fl oz jar is packed with the delightful flavor of avocado, providing a rich and creamy condiment for your culinary creations. Made with non-GMO ingredients and made with avocado oil, it's a deliciously wholesome choice for your favorite dishes. Eat nutritiously with Primal Kitchen's Real Mayonnaise.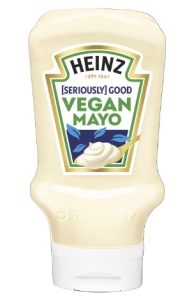 Indulge in the rich and creamy goodness of Heinz Vegan Mayonnaise. This pack of 2 offers 390g of seriously good mayo that's perfect for your plant-based lifestyle. It's gluten-free, kosher, and suitable for vegans and vegetarians. Plus, it contains no artificial colors, flavors, or preservatives. Elevate your favorite dishes with Heinz Vegan Mayonnaise and enjoy a deliciously guilt-free condiment.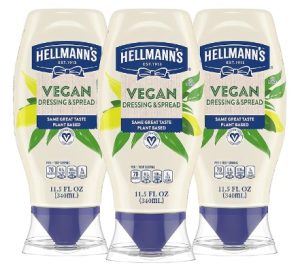 Experience the creamy goodness of Hellmann's Vegan Dressing & Spread – a plant-based alternative to traditional mayo. They've removed the eggs, not the great taste you love about mayo. Plus, it contains no artificial flavors, is gluten-free, and cholesterol-free. Create your sandwiches, salads, veggie burgers, and more with Hellmann's Vegan Dressing & Spread, the perfect addition to your favorite dishes.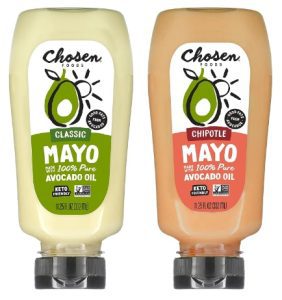 Create flavorful meals with Chosen Foods 100% Avocado Oil-Based Classic & Chipotle Mayonnaise. This 2-pack of 11.25 fl oz jars delivers the pure essence of avocado oil mayo, undiluted and bursting with the goodness of perfectly ripened avocados. Whether you're spreading it on sandwiches, enhancing salads, or using it as a base for dips and dressings, this mayo offers endless clean eating possibilities. It's all-natural, certified kosher, non-GMO, and free from soy, canola, and other undesirable oils.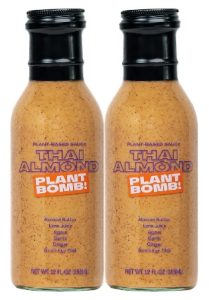 Plant Bomb Thai Almond Plant-Based Sauce is a nutritious and versatile flavor enhancer for your dishes. Made with Californian almonds, it elevates your meals with a rich and silky texture, layered with hints of lime, coconut, ginger, and coriander. This versatile sauce is perfect for marinating, dressing, dipping, and spicing up your meals. Plus, it's packed with pure, whole-food ingredients, free from GMOs, gluten, and dairy, ensuring a burst of delicious and healthy flavor in every bite!
When it comes to culinary innovation, Paleo Sauces represent a delightful fusion of ancient traditions and contemporary cooking. These sauces definitely taste good and align perfectly with the principles of the Paleo diet by emphasizing natural, unprocessed ingredients. 
Join us as we set out on a flavorful exploration of Paleo Sauces. Discover how Paleo Sauces can elevate your meals, transforming your dining experience into a delightful and health-conscious adventure.
Understanding Paleo Sauces
Paleo sauces are a culinary revelation, offering a bridge between the simplicity of Paleo dietary principles and the flavorful complexity of gourmet cuisine. These sauces are made from whole-food ingredients (free from additives, preservatives, and refined sugars commonly found in regular sauces). They add depth and richness to dishes.
Key Ingredients of Paleo Sauces
Healthy Fats

: Most Paleo sauces feature healthy fats like olive oil, coconut oil, or avocado oil, which provide essential fatty acids and enhance the sauce's texture.

Natural Sweeteners:

Paleo sauces use natural sweeteners like maple syrup, honey, or coconut sugar in moderation to achieve a balanced flavor without the need of refined sugars.

Herbs and Spices:

Fresh herbs and spices are essential in Paleo sauces. It infuses dishes with vibrant flavors while delivering many health benefits.

Vinegars:

Vinegars like apple cider vinegar and balsamic vinegar are commonly used to add acidity and tanginess to Paleo sauces.

Bone Broth:

Some Paleo sauces incorporate bone broth for a rich, umami flavor and a nutritional boost.
Nutritional Benefits of Paleo Sauces
Healthier Fats: Paleo sauces are usually made with healthy fats like olive oil or coconut oil, which support heart health and overall well-being.
Natural Sweeteners: By using natural sweeteners in moderation, Paleo sauces promote stable blood sugar levels.
Herbs and Spices: Herbs and spices not only enhance flavor but also provide antioxidant, anti-inflammatory, and digestive benefits.
Vinegars: Vinegars can aid in digestion and provide a tangy, zesty flavor to Paleo sauces.
Adding Paleo Sauces into Your Recipes
Marinades
Use Paleo sauces as marinades for meats, fish, or vegetables to infuse flavor and tenderize proteins.
Dressings
Whip up Paleo salad dressings to elevate your greens and make salads a flavorful experience.
Stir-Fries
Add Paleo sauces to stir-fries for an instant flavor boost without the need for soy-based sauces.
Gravies and Dips
Create Paleo-friendly gravies and dips for roasted meats or snacks.
Condiments
Paleo sauces can be used as condiments for burgers, sandwiches, or wraps, adding zest and moisture to your creations.
Paleo sauces represent a culinary masterpiece that allows individuals to indulge their palates while honoring the principles of natural, clean eating. Whether you're an experienced Paleo enthusiast or simply seeking healthier, more flavorful meal options, Paleo sauces offer a versatile and delectable solution. So, embrace the art of Paleo sauces and transform your dining experience into one of health, taste, and pure culinary delight.