Revive your skin with Indian Meadow Herbals' Love Your Face Cream, a deep moisturizer designed for year-round supple skin. This rich formula penetrates effectively for all skin types, leaving your skin feeling fantastic and intensely hydrated. It's safe and healthy, being petroleum-free, gluten-free, cruelty-free, non-GMO, and alcohol-free. With 82% certified organic ingredients like extra virgin olive oil and coconut oil, it provides the nourishment your skin deserves. Use it day or night on slightly damp skin for an enriching skincare experience, and a little goes a long way.
Specially crafted for all skin types, this cream harnesses the purity of Jojoba oil to balance your skin's natural oils and banish blemishes. Jojoba oil's remarkable anti-aging properties, combined with its ability to reduce acne, offer deep hydration while regulating oil production. This product is cruelty-free, vegan, and gluten-free formula, featuring organic safflower seed oil and minimal, purposeful ingredients, is a testament to their dedication to quality. Say goodbye to synthetic products and trust in Farmstead Apothecary for radiant, healthy skin.
This skincare gem, enriched with the power of Blue Tansy, Spirulina, and Squalane, is your key to a brighter, balanced, and revitalized complexion. Specially formulated for sensitive skin, this ampoule not only energizes but also leaves your skin with a radiant glow. With a refreshing blueberry scent and the added goodness of Green Tea, it's like a spa day for your entire body. Experience the natural beauty of Earth Harbor and unveil your skin's luminous potential.
Experience the cleansing power of Zion Health's Ancient Clay Soap with Tea Tree Oil. This bar soap is a harmonious blend of nature and purity, offering a vegan, gluten-free, and fragrance-free cleansing solution. Not only is it gentle on your skin, but it's also kind to our planet – cruelty-free, biodegradable, and crafted with biodegradable ingredients. Let your skincare routine reflect your values with this eco-friendly and effective soap that leaves your skin feeling refreshed and revitalized.
Give the gift of healthy skin with Burt's Bees Essential Everyday Products. This Travel Size Gift Set includes 5 Burt's Bees favorites for head-to-toe care. Pamper dry skin with Hand Salve and Coconut Foot Cream, while the natural ingredients, like Milk and Honey, protect and hydrate. It's ready to gift for any occasion, ensuring your loved ones glow inside and out year-round.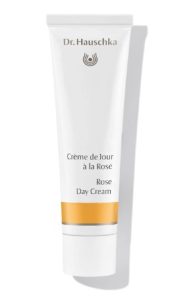 Indulge your dry, sensitive skin with Dr. Hauschka Rose Day Cream, a rich and nurturing solution that brings resilience and harmony to your complexion. Ideal for those with sensitive or redness-prone skin, this iconic rose cream was the cornerstone of Dr. Hauschka and Elisabeth Sigmund's journey in founding their WALA natural skin care company in 1967. Whether it's winter's protective care or a lighter alternative for summer, the Rose Day Cream is your timeless go-to for year-round skin pampering.
Revitalize your delicate eye area with Weleda's Wild Rose Intensive Eye Cream. This luxurious cream rejuvenates and hydrates, working its magic to reduce puffiness, banish dark circles, and combat the visible signs of aging. Unlock the secret to brighter, youthful eyes with this essential addition to your skincare routine.
In the pursuit of a holistic lifestyle, many individuals have adopted the Paleo lifestyle. Beyond diet, the Paleo philosophy extends into various aspects of daily life and it includes skincare. Paleo skincare is gaining attention as people seek to eliminate synthetic chemicals and embrace a more natural approach to caring for their skin. So, we'll dive into the world of Paleo skincare, its benefits, and provide answers to frequently asked questions to help you navigate this evolving realm of self-care.
What Is Paleo Skincare?
Paleo skincare is a holistic approach to skin health that aligns with the principles of the Paleo lifestyle. It emphasizes using natural ingredients while avoiding synthetic chemicals and harmful additives. The goal is to provide skin nourishment using natural products.
Why should you try Paleo skincare?
Paleo skincare offers a gentle, natural alternative to traditional skincare. They are beneficial for individuals who are concerned about the potential harm caused by synthetic chemicals commonly found in many skincare products.
What types of products are available in Paleo skincare?
Paleo skincare products have a wide range, which includes cleansers, moisturizers, serums, and creams. These products are crafted from ingredients like coconut oil, shea butter, aloe vera, and essential oils. All designed to nourish the skin naturally.
Are Paleo skincare products suitable for all skin types?
Paleo skincare products are generally considered safe for most skin types. But, like any skincare regimen, you should perform a patch test when trying new products to ensure they won't cause any adverse reactions.
Are there any downsides to using Paleo skincare products?
While Paleo skincare products are generally well-tolerated, they may not address specific skin concerns, such as severe acne or certain dermatological conditions. It's essential to choose products that align with your skin needs.
What should I look for when purchasing Paleo skincare products?
When shopping for Paleo skincare, read product labels carefully. Look for ingredients you can recognize, and avoid products with synthetic fragrances, artificial colors, and preservatives. Choose products with minimal, high-quality ingredients.
So, there you have it. Paleo skincare offers a natural approach to caring for your skin. By choosing products that prioritize natural ingredients, you can nourish your skin and connect with a more Paleo way of self-care. Whether you have sensitive skin, are concerned about chemical additives, or seek a more natural skincare routine, Paleo skincare has something to offer. So embrace a more natural approach to skincare with the Paleo skincare.